A 36ft dead minke whale washed up on a Kent beach on Wednesday.
The huge carcass was discovered in Botany Bay, on the seafront at Foreness Point in Thanet. The mammal is believed to have been four-years-old.
It is not yet clear what cause the death, although there is speculation it could have been a collision with a boat or the ingestion of a plastic bag or similar waste.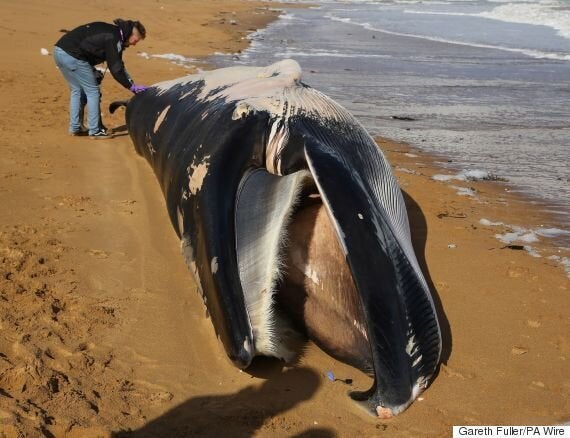 A 36ft whale washed up on a Kent beach on Wednesday
Police cordoned off the area around the whale's lifeless body as beach-goers looked on.
Experts from the Institution of Zoology, a partner organisation of the UK Cetacean Strandings Investigation Programme (UK CSIP), were planning on dissecting the whale today.
Article continues below slideshow: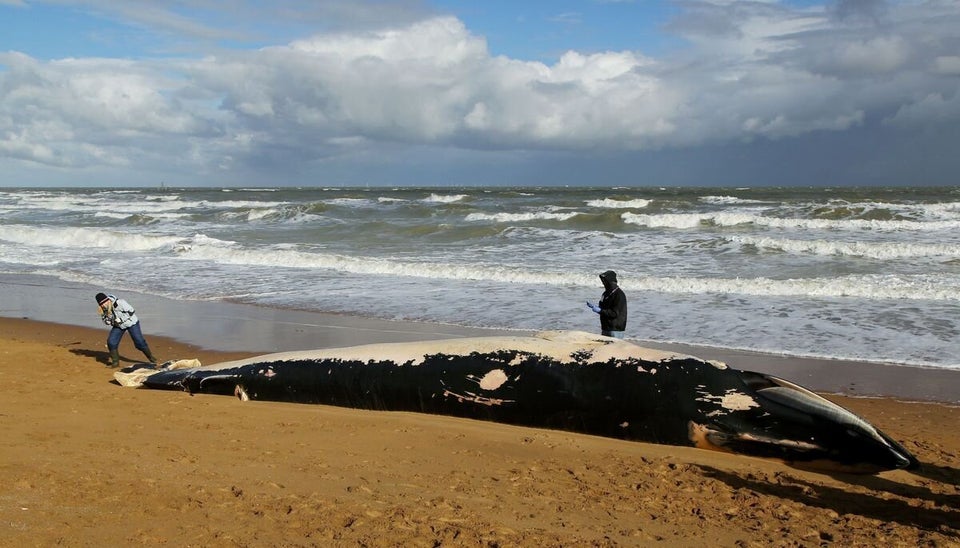 Whale washes up on Kent beach
The post-mortem examination will help determine the whale's cause of death.
Images of the mammal washed up on the beach show large cuts on the carcass, leading to speculation that it could have been struck by a boat.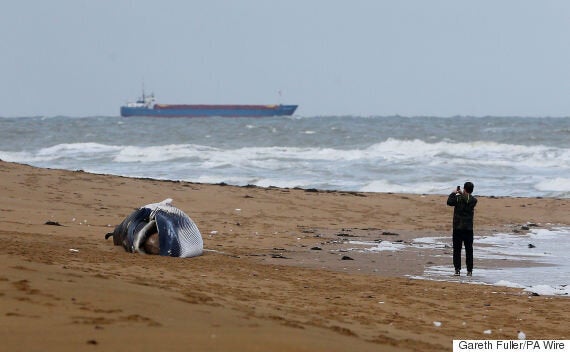 The cause of death is still yet to be determined
Rebecca Lyal, the cetacean strandings support officer based at the Natural History Museum, told Kent Online: "The samples provide an insight into the cause of death, as well as examining the diet of the whale and any diseases or parasites it contracted during its life.
"The results improve our understanding of the minke whale and contribute to their protection. Their UK population is improving but it's quite unusual to see them on the south coast."
Related