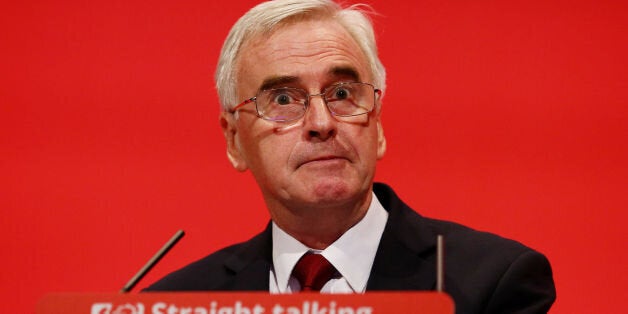 John McDonnell has admitted Labour MPs are confused about the party's economic policy, after he performed a swift u-turn over whether to support George Osborne's fiscal charter.
The Commons vote this evening which could see several Labour MPs rebel against the party leadership is a key test of Jeremy Corbyn's authority.
The shadow chancellor said the party leadership's position would become "fairly clear" later today.
David Blanchflower, a senior advisor to McDonnell and a former Bank of England advisor, said Labour backbenchers should not rebel.
He said "tying yourself to a silly rule that nobody is going to obey" did not make sense. "This is just a silly stunt", he told Radio 4's Today programme.
Osborne's charter would force future governments to run a budget surplus in "normal times".
McDonnell had initially said Labour would vote in favour. But Labour MPs were left baffled on Monday when he reversed the position. Veteran MP Ben Bradshaw described the situation as a "total fucking shambles".
Asked by the BBC this morning whether Labour MPs were confused, McDonnell laughed and said: "Most probably yes, but we'll make it clear today. We've had to change position on a couple of issues but today will clarify everything."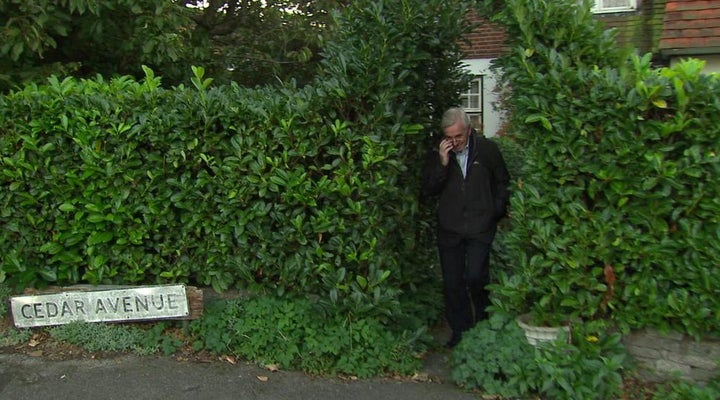 John McDonnell in a hedge outside his home on Wednesday morning
McDonnell is expected to unveil a Labour version of the charter. But this morning Osborne called on unhappy Opposition MPs to vote with the government, or, at the very least, abstain.
The Chancellor warned that those who opposed him were guilty of "economic cruelty", claiming that "unsustainable deficits" would only hurt the poorest in society most.
"Today, with Labour's economic policy in obvious chaos, I call on all moderate, progressive Labour MPs to defy their leadership and join with us to vote for economic sanity," Osborne said.
He added that divided parliamentarians should follow the advice of former shadow chancellor Chris Leslie and abstain from the vote.
MPs will debate whether to adopt a commitment for future administrations to only spend as much they receive in tax revenue when the economy is growing.
Popular in the Community