To get to the top, you have to be brutal - and for Boris Johnson, no opponent is too young to be eliminated.
The Mayor of London took part in a rugby demonstration while on his visit to Tokyo and there was no chance he was going to be beaten by a ten-year-old.
His eyes grimly fixed on the try line, Johnson was snapped wiping out the young boy as he attempted a tackle...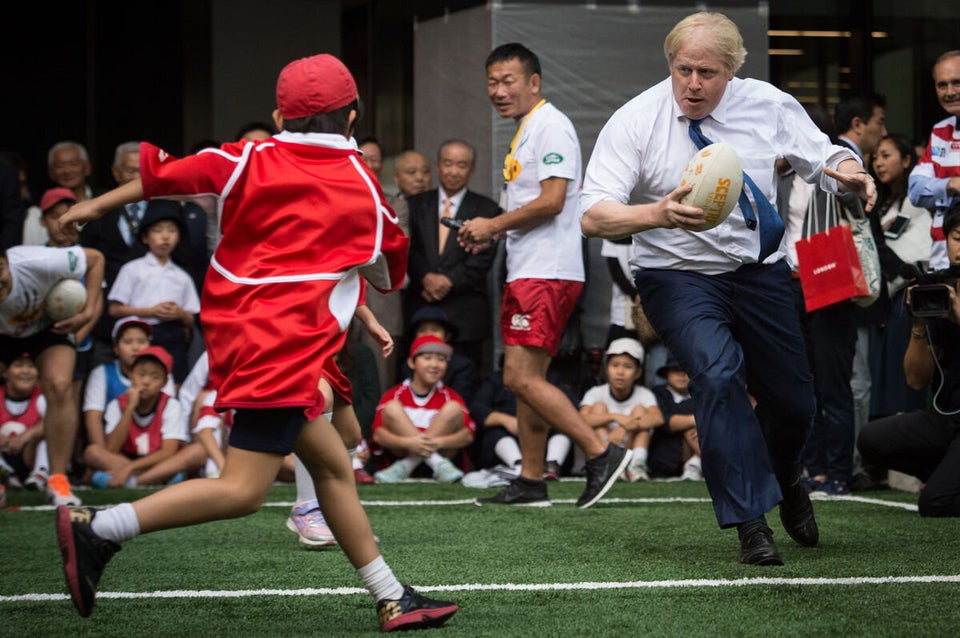 Boris Wipes Out Schoolchild
Let's watch that again...
Toki Sekiguchi hit the ground and suffered some pain but was soon up and running again.
He said: "I felt a little bit of pain but it's OK."
The youngster also said it had been "enjoyable" meeting Johnson.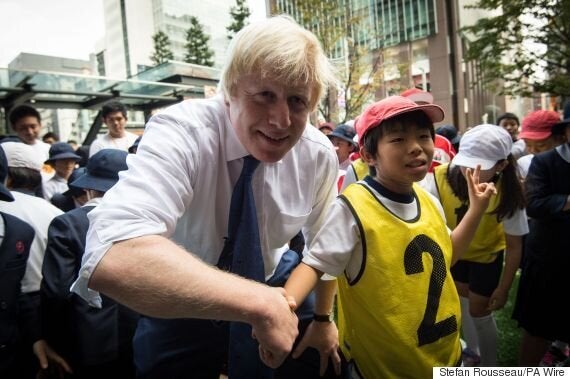 Toki Sekiguchi learned the hard way not to get in Boris Johnson's way
The Mayor checked the youngster was okay, saying "I'm so sorry".
This isn't the first time BoJo has shown no mercy to his young rivals...
In fact, he generally has bad form on vicious tackles...
Johnson's throwabout in Tokyo marked the country's preparations to host the next World Cup in 2019.
He highlighted the benefits of staging major sporting events following London's success as an Olympic city as well as its role in the current rugby tournament as he holds meetings with ministers.
"We are both Olympic cities and I have no doubt that Tokyo is ideally placed to take our crown - currently unchallenged - as the city that staged the greatest ever Olympic and Paralympic Games."
Related