A man jailed for a minimum of 25 years for the racially-aggravated abduction and murder of a teenage boy has successfully argued that prison authorities breached his human rights by keeping him in solitary confinement.
Imran Shahid, his brother Zeeshan Shahid and Mohammed Faisal Mushtaq were found guilty in 2006 of killing Kriss Donald, 15, by stabbing him 13 times and setting him on fire in Glasgow in March 2004.
According to a written decision by the Supreme Court, after being remanded in custody in October 2005 Shahid was placed in solitary confinement because he was "liable to attack by other prisoners, and there were persistent fears for their (Shaid and his co-offenders) safety".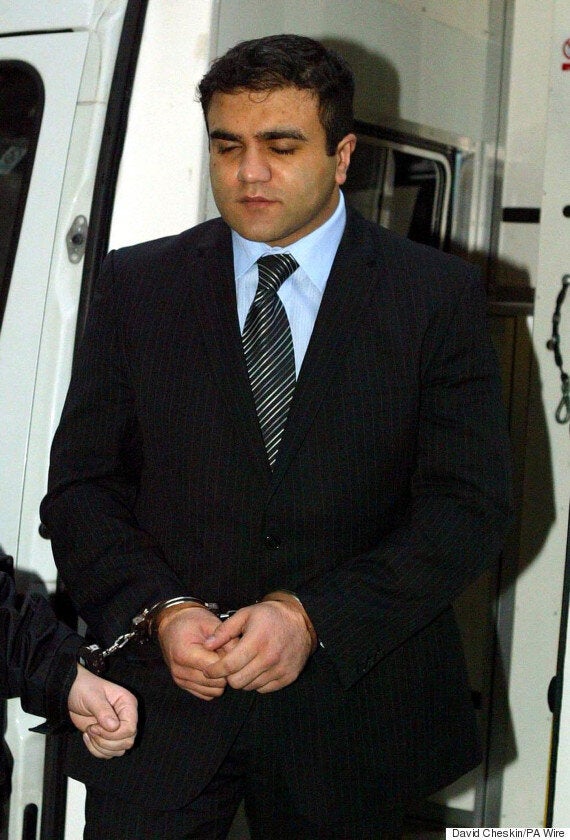 Imran Shahid was jailed for 25 years for abducting and murdering Kriss Donald, 15, in a "racially-aggravated" attack
Apart from a period immediately prior to, and during his trial, Shahid remained in continuous segregation until August 2010 - a total of 56 months; almost five years.
Shahid was segregated pursuant to the Prisons and Young Offenders Institution (Scotland) Rules 1994 and the subsequent Prisons and Young Offenders Institution (Scotland) Rules 2006 which permits segregation for up to 72 hours in the interests of maintaining order and protecting prisoners. Segregation beyond 72 hours, for a further month, must be authorised by the Scottish Ministers monthly and prior to it expiring.
The decision records that Shahid sought orders declaring that certain periods of his segregation were in violation of two separate articles of the European Convention on Human Rights. One was against the "prohibition against torture, inhuman and degrading treatment" and the other relates to the "right to respect for private life".
Shahid first challenged his segregation by judicial review, but it was refused by both the Outer House and the Inner House of the Court of Session, who he made a bid of damages too.
The Supreme Court however, ruled that Shahid was unlawfully segregated during three separate periods totalling 14 months and that his "right to respect for private life" was also violated. The prison authorised his renewed segregation later than rules allowed, making it "invalid and incapable of renewal".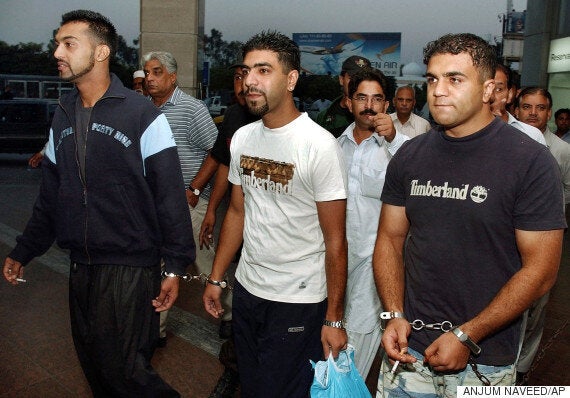 Shahid, right, was jailed along with his brother Zeeshan, middle, and Mohammad Fazal Mustaq
While finding that prison authorities had broken the rules, the court noted that Shahid was not "prejudiced as a result".
It also ruled that, while authorities also breached his "right to respect for private life", it was only an administrative error, as had they followed the correct procedure segregation would have been approved.
The court decision reads: "When Governors did carry out an independent assessment, they reached the conclusion that segregation was necessary to protect the appellant's safety."
The justices did however note that the prison should have done more to find other options for Shahid, beyond segregation, saying no "meaningful plan" was put in place until after he had been segregated for 55 months.
In February 2013 Shahid was left for dead in the prison gym at Kilmarnock after he was ambushed by by murderers William Crawford, 25, and Ian Hislop, 45, and drug dealer Darren Watson, 25, while using a rowing machine.
The men smashed Shahid, known as "baldy", over the head with a 15kg dumbbell. He suffered a fractured jaw and cheekbone and shattered teeth and doctors said he only survived the attack because of his muscular build.
At the time the Daily Record quoted a prison source as saying: "Baldy was attacked because he was trying to bully prisoners who were seen as quite vulnerable.
"He was already a hate figure when he arrived in Kilmarnock."
Related