A woman's dead body has been left hanging lifeless on a high chain linked fence after neighbors mistook it for a Halloween decoration.
The body of 31-year-old victim Rebecca Cade dangled for hours in Chillicothe, Ohio, before construction workers realised it wasn't a prank and called police.
Cade, described as a "life-long member of the community", was thought to have got caught on the fence as she attempted to flee from her attacker.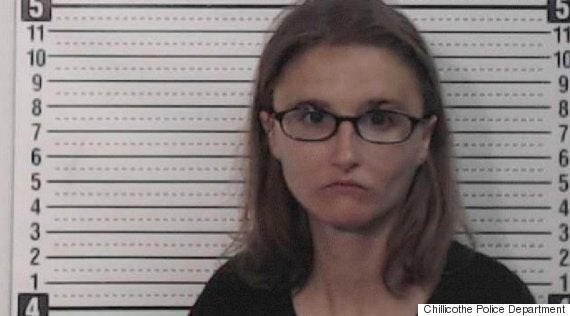 Rebecca Cade was mistaken for a Halloween decoration
Investigators said she was beaten badly and her face was unrecognisable after the tragic attack.
One neighbour, Tammy Dixon, saw the body and said: "I just put my hands over my face. I thought 'This can't be happening here, it's not real, and I just didn't see what I thought I saw.'"
Police made an arrest in connection to the killing earlier this week, charging 27-year-old Donnie Cochenour Jr with one count of murder. Investigators said he admitted to the killing.
The murder weapon is believed to be a rock about the size of a grapefruit, which was found near the crime scene.
A friend of the victim, Tabitha Long said Cade had learning disabilities and was an easy target: "She was very gullible, very easily misled, as long as she thought you were her friend she would do just about anything for you."