The head of an international medical charity has claimed that the extent and precision of the bombing damage to a hospital in Afghanistan suggests the raid was not a "mistake".
Speaking to the Associated Press, Christopher Stokes, general director of Doctors Without Borders (also known as Médecins Sans Frontières or MSF said that the raid on a medical facility in Kunduz earlier this month must be investigated as a possible war crime.
Speaking from the bombed-out shell of the building, he said: "The hospital was repeatedly hit both at the front and the rear and extensively destroyed and damaged, even though we have provided all the coordinates and all the right information to all the parties in the conflict.
"The extensive, quite precise destruction of this hospital..doesn't indicate a mistake. The hospital was repeatedly hit."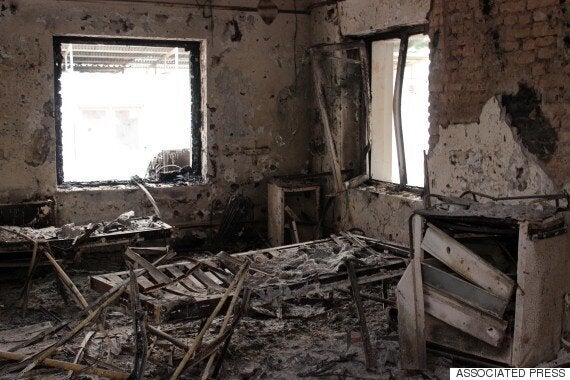 The charred remains of patients' beds are seen in the hospital ruins
He added that he wanted a "clear explanation because all indications point to a grave breach of international humanitarian law, and therefore a war crime."
US President Barack Obama has apologised for the attack, and the commander of U.S. and NATO troops in Afghanistan, General John F. Campbell, said it was a mistake.
He said the strike had been called in by Afghan forces, but has not explained exactly how it happened or who granted final approval. Internal military investigations are underway, with preliminary results expected in coming days.
In the days before the attack, the hospital was being scrutinised over suspicion that it was being used by a Pakistani operative to coordinate Taliban activity.
MSF has denied there were any armed Taliban on the hospital grounds at the time of the attack.
Stokes told AP: "The compound was not entered by Taliban soldiers with weapons.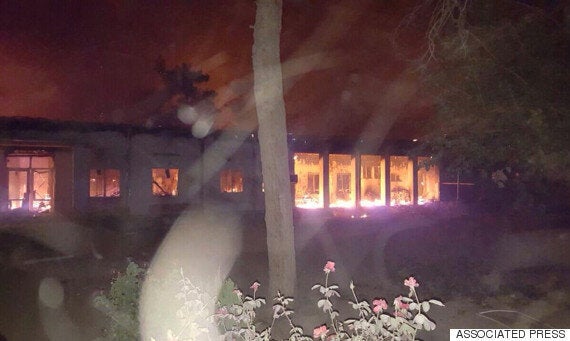 At least 22 people died in the raid
"What we have understood from our staff and guards is that there was very strong, very good control of what was happening in and around the compound and they reported no firing in the hours preceding the destruction of the hospital."
More than 70 staff members were on duty, tending to more than 100 patients at the time, he said.
According to its policy, MSF treats government troops and insurgent combatants equally. Hospitals are regarded as protected sites in war.
Popular in the Community