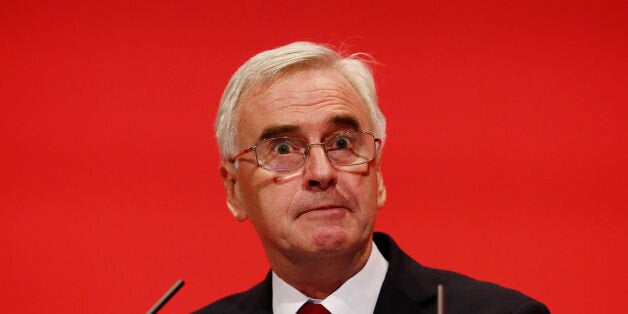 Shadow Chancellor John McDonnell this afternoon revealed Labour would reverse the Tory cuts to tax credits – despite two Shadow Cabinet members being unable to give the same guarantee just hours earlier.
But she dodged giving a straight yes or no answer on whether a Labour government would reverse the cuts five times during an interview on the BBC's Andrew Marr Show.
The SNP's Westminster leader Angus Robertson branded Ms Abbott's ambiguity as "disappointing", while the SNP MP for Perth and North Perthshire Pete Wishart called it a "mess".
This afternoon, Mr McDonnell took to Twitter to clear up the confusion:
Changes to child tax credits were announced by the Chancellor in July, but almost immediately concerns were raised that millions of low-paid working households would lose money.
The Institute for Fiscal Studies estimated that three million families could lose more than £1,000 a year, although the Tories say these calculations do not take into account an increase in free childcare and the increase in the personal allowance tax threshold.
The tax credit cuts will come into force from next April, with those affected expected to receive letters before Christmas informing them of the changes to their take home pay.
Michelle Dorrell said: "I voted for Conservatives originally, cos I thought you were going to be the better chance for me and my children. You're about to cut tax credits after promising you wouldn't."
"I work bloody hard for my money. To provide for my children to give them everything they've got - and you're going to take it away from me and them.
"I can hardly afford the rent I've got to pay, I can hardly afford the bills I've got to do, and you're going to take more than me."
Labour has organised an Opposition Day Debate on the changes in the Commons for Tuesday and are appealing for Tory MPs to stand up the Treasury over the changes.
This morning, former Cabinet Minister Andrew Mitchell told the Sunday Politics that the reforms of the tax credit system could be "tweaked" between now and next April.
Mr Mitchell said he supported the Government's measures, adding "the tax credit system is out of control and we need to bring it back under control".
He added: "It's a very tough measure but it's greatly compensated by other changes in the tax and welfare system.
"We've got some time before it comes in so that we can tweak it if necessary but I think it is the right reform to make and overall we can make sure there are as few losers from this as possible. "
Popular in the Community