A man has died after "running amok" on board an Aer Lingus flight, after reportedly biting a fellow passenger during a mid-air altercation.
The 25-year-old began "biting another passenger" and became "extremely violent" during the two-hour journey from Lisbon, Portugal to Ireland, the Irish Mirror reports.
It remains unclear when the man died but he is thought to have received attention from a medic before being declared dead on the ground at Cork airport.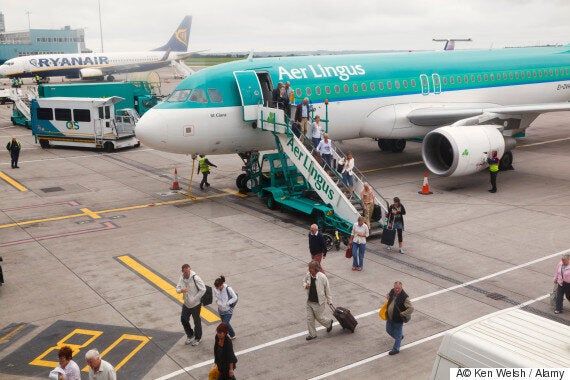 The plane's passengers were held for a while at Cork airport while the Irish Gardaí completed preliminary investigations into the death (File photo)
The pilot of the plane declared a "medical emergency" and diverted the Dublin-bound flight at 5.40pm on Sunday.
A second man was taken to hospital after the incident, and it is believed he was treated for injuries sustained during some sort of altercation.
The flight had over 170 people on board at the time.
A post-mortem examination will now be conducted to determine exactly how the man died.
Aer Lingus confirmed an incident on its Lisbon service in a statement. The airline said: "Aer Lingus flight EI 485 Lisbon to Dublin, diverted into Cork due to a medical emergency on board.
"There were 168 guests and 6 crew members on board.
"The flight landed safely at 1740 local time."
Popular in the Community