A couple accused of murdering teenager Becky Watts had threesomes with another woman, a court has heard.
Nathan Matthews, 28, and Shauna Hoare, 21, had the consensual threesomes with a mutual friend on at least two occasions – with it being filmed on a mobile phone by Matthews, the Press Association reports.
He is accused of killing his 16-year-old stepsister with his girlfriend in a sexually motivated kidnap plot on February 19.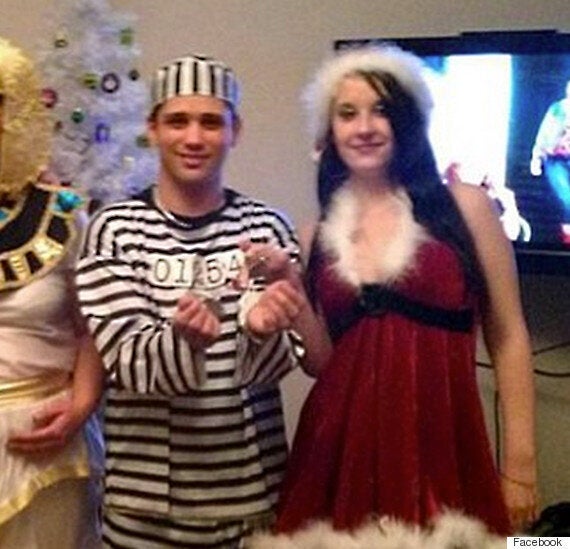 Nathan Matthews pictured with his girlfriend Shauna Hoare at a Christmas fancy dress party
The couple allegedly dismembered 5ft 1in Becky into eight parts, which were discovered in a garden shed 80 metres from their Bristol home on March 3.
The woman told the jury at Bristol Crown Court that the sexual activity took place at the beginning of 2014 at her home in Bristol with Matthews and Hoare.
Asked about it by prosecutor William Mousley QC, the woman broke down in tears and replied: "Yes... I am sorry..."
Pausing to compose herself, the woman took a few sips of water and wiped away tears and explained how it happened after splitting with her boyfriend.
"At the beginning of 2014. A threesome, two occasions I think, over a month or two," she said.
"It started as a joke when I was with my partner because I was spending a lot of time with them. He would joke I was having a threesome, but I would laugh it off because it was ridiculous.
"By 2014, it came up in general conversation."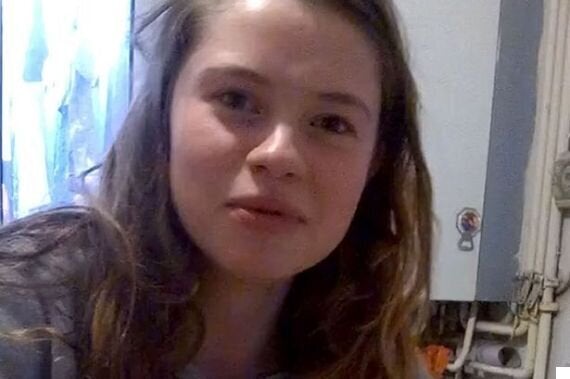 Becky Watts went missing in February. Her body parts were found in March
The woman said the threesomes would take place at her home and on one occasion Matthews filmed it on his mobile phone.
The witness, who is in her early 20s, said Hoare got "funny" on one occasion when she kissed Matthews.
"Later she was okay with it and said it was down to drink," the woman told the court.
She also described when Hoare once wrote on her leg in eyeliner.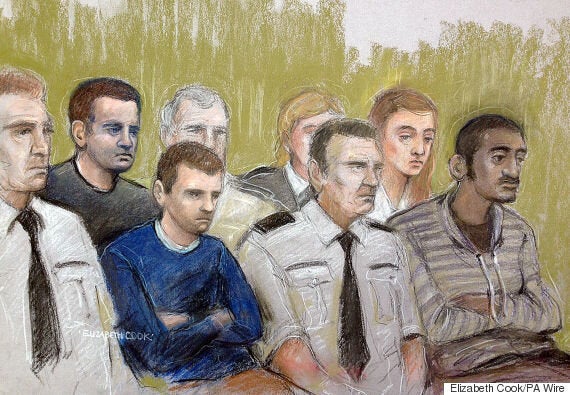 Left to right back row: Nathan Matthews, two dock officers, Shauna Hoare (front row left to right) dock officer, James Ireland, dock officer and Donovan Demetrius at Bristol Crown Court
"It was more of a game," she said.
Mr Mousley asked the witness whether the writing had a "sexual meaning", she replied: "It did, but more in a jokey way."
Adam Vaitilingam QC, defending Matthews, asked the woman whether in fact the threesomes happened between 15 and 20 times.
The woman denied that, but agreed it could have been more than twice. Becky is alleged to have died in a sexually motivated kidnap plot
Matthews, of Hazelbury Drive, Warmley, South Gloucestershire, denies murder and conspiracy to kidnap.
He admits killing Becky, perverting the course of justice, preventing the burial of a corpse and possessing a prohibited weapon.
Hoare, of Cotton Mill Lane, Bristol, denies murder, conspiracy to kidnap, perverting the course of justice, preventing burial of a corpse and possessing a prohibited weapon.
The residents of the Barton Court property, Karl Demetrius, 30, and his partner Jaydene Parsons, 23, admit assisting an offender.
Donovan Demetrius – Karl's twin brother – of Marsh Lane, Bristol, and James Ireland, 23, of Richmond Villas, Avonmouth, a work colleague of Karl, deny the charge.
The woman told the court she had known Hoare since she was 17 and had got to know Matthews through his girlfriend. They lost touch for about 12 months but then rekindled their friendship.
Later, the woman told police the couple's relationship was "alright" but described Matthews' "paranoia".
"He was paranoid that people would break into his house, he was paranoid about Shauna, I wasn't sure about what but he didn't like her going out without him," she said.
"In general he was a paranoid person. I think he was slightly jealous of her speaking to other men but that was just my opinion."
The woman said the pair's home at Cotton Mill Lane was cluttered and that Hoare had asked to get rid of all the clutter.
"She said she was fed up with it and asked him to get rid of it before they moved home again," the woman said.
She told the court she went on holiday to Butlins with Matthews, Hoare, Becky, Becky's friend, her stepmother Anjie Galsworthy and father Darren Galsworthy in August 2014.
"Everything was fine, everything was normal. I didn't see much of Becky or Anjie and Darren during the day," she said.
"We met up with them most nights. There was banter between all of them, including Nathan and Becky. They just seemed normal, just a normal family."
The woman said Matthews told her he "hated" Becky but she thought it was "just a normal dislike of a family member".
"He hated the way she treated his mother and just said she was a brat a few times," she said.
"I know Nathan didn't like Becky. Nathan said she treated his mum like crap and that she was spoilt and selfish.
"Whenever her name was brought up he got agitated."
The woman said Hoare also disliked Becky and would tell her what the teenager had done to annoy her.
The woman said Matthews was controlling of Hoare, who did not seem to have access to any of her own money.
"I bought some pasties from Aldi, I offered her one and he moaned that she couldn't have it because she was on a diet and he forbid her from eating it," she told jurors.
"He wouldn't let her have energy drinks because she was supposed to be losing weight."
The woman confirmed Hoare was not overweight.
She said Matthews made her pay £8 in petrol money when the couple came to visit, which she could ill afford, and was aggressive towards Hoare.
The woman said that Matthews would also make Hoare pay him money in order to smoke cigarettes, which he did not like her doing.
"I have seen him talk to her badly, saying 'Shut the fuck up you twat' – he said that a few times," she said.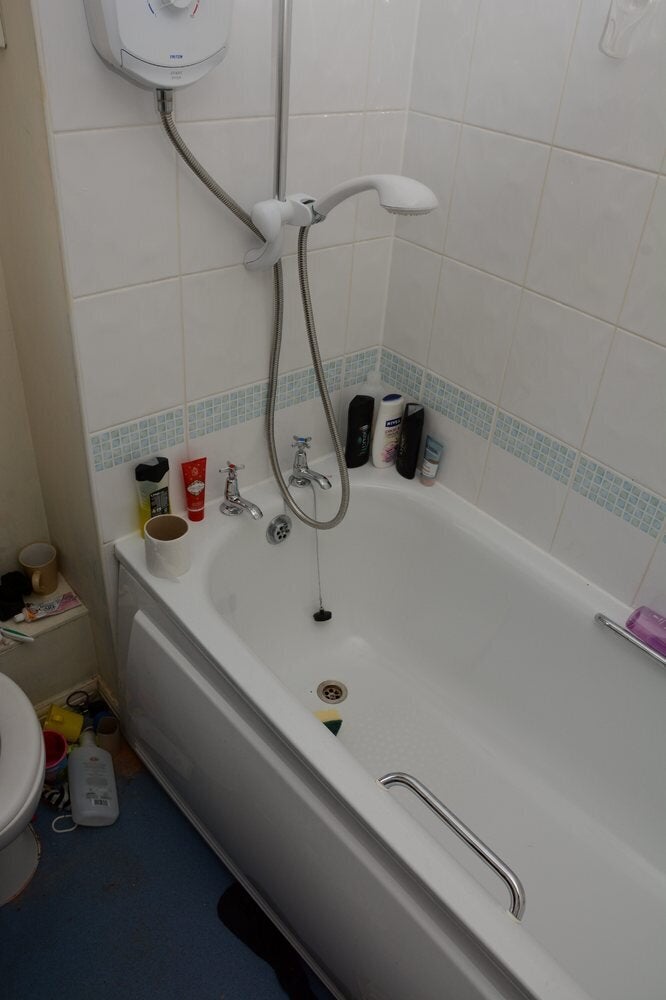 Members of the jury in Becky Watts murder shown two homes
Popular in the Community