In Scotland, Ayreshire police issued a mock crime report detailing the suspicious activity of a vehicle in a supermarket car park.
Just like in the film, the car was said to "almost collide with two people on hoverboards"
In Australia, the Mount Isa police in Queensland paid tribute by forming a hoverboard unit of its own.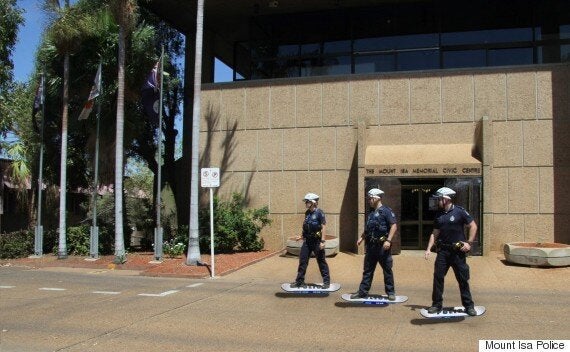 The hoverboard unit assembles outside Mount Isa police headquarters
Investigations into the vehicle and what a flux capacitor is, are ongoing.

The Mount Isa Cinema received a loss of power to the building.

Owner Jodi Saunders said the driver got out of the car and asked for a Pepsi.

"He also wanted to know when we would be playing Jaws 19," Jodi Saunders said.
Essex Police tweeted an 'appeal' for information.
And Surrey Police pictured an officer attempting to conduct a speed check after a car mysteriously disappeared.
Meanwhile the UK Parliament wondered whether Marty and Doc might visit the building to understand more about democracy.
Brands featured in 'Back To The Future II' like Nike and the newspaper USA Today are getting involved too.
USA Today will reprint its famous front page from the movie, which will wrap around Wednesday's actual newspaper.
Nike tweeted 'Future' star Michael J Fox overnight, too. The firm's futuristic trainers, a perfect fit for the movie's idea of hoverboard transportation, have since been created for real.
And Toyota has released a special video, below, showing Fox and co-star Christopher Lloyd discussing the advancements in technology between the film's fictional 2015 and today.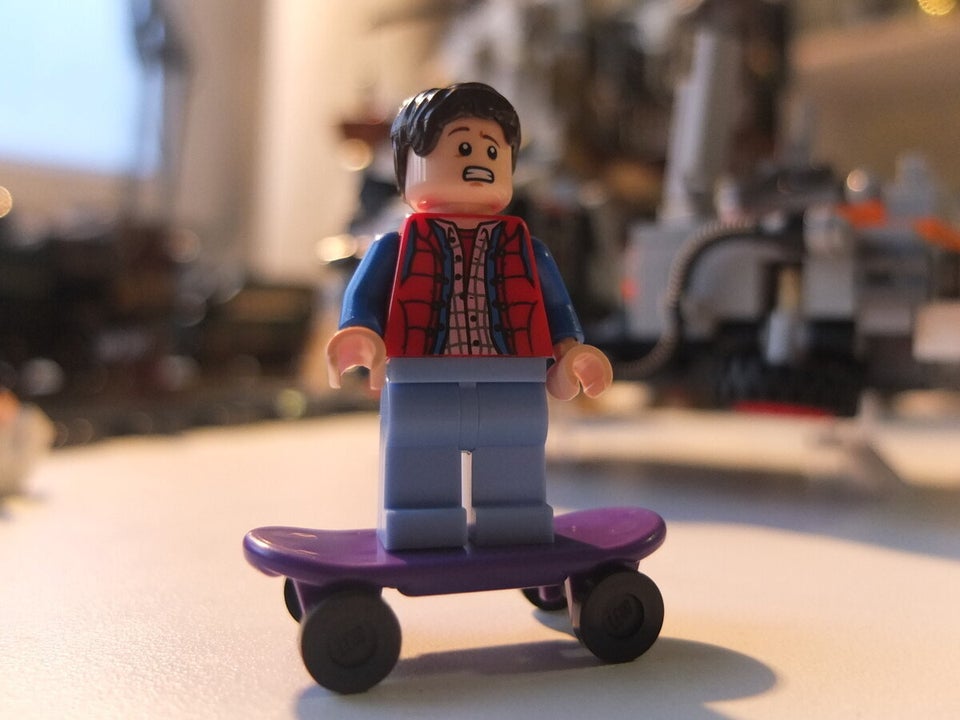 LEGO Back To The Future