You work hard at uni, try and graduate with a respectable result and hope that you'll land a job with a good company that will pay you enough to live on.
For 23-year-old Brandon, ticking all these three boxes simply was not enough.
After landing a job with Google, yes the search giant, he decided to live in a truck. His reason boils down to money.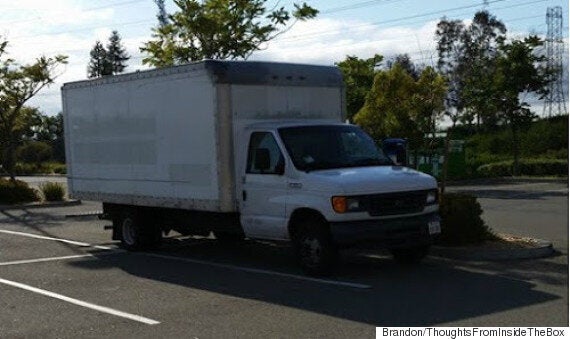 While interning with the firm last summer, he realised that his rent was burning a hole in his bank account.
He told Business Insider that even with living in the cheapest corporate housing, which costs around £1294 a month, he was "throwing money away."
"I realized I was paying an exorbitant amount of money for the apartment I was staying in — and I was almost never home," he said.
"It's really hard to justify throwing that kind of money away. You're essentially burning it — you're not putting equity in anything and you're not building it up for a future — and that was really hard for me to reconcile."
Before starting as a software engineer with Google in mid-May, he bought a 2006 Ford E350 Super Duty Cargo Van.
Despite the advice from his roommate Zach, who told him "don't live in a van...don't do it" he forged ahead with his plans.
And so far, he has saved around $200 (£129).
His only fixed cost is his truck insurance, which is $121 (£78). He also showers at the campus gym and eats breakfast, lunch and dinner on the Google campus, keeping utility costs to a minimum.
Brandon's grand plan is to pay off his student loan, which he has brought down from $22,434 (£15000) to $16,449 (£11000).
"As a conservative estimate (and taking bonuses into consideration), I expect to have them paid off within the next six months, saving thousands of dollars over the standard 10-year, or even 20-year plans," he explained.