This time Doc and Marty arrived to a dystopian future they never imagined, where people carry around supercomputers in their pockets and only use them to look at funny videos on the toilet.
Oh, and Huey Lewis was there too.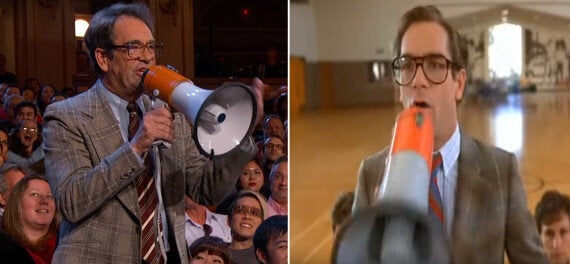 Later in the show, Michael J. Fox got back into his normal clothes, with one very special addition, and had a play around with the Marty McFly action figure.
We really want a pair of those self-lacing trainers.
Popular in the Community