A radio station invited a lonely 95-year-old man to come in for a coffee after he called in to say he misses his wife.
Bill Palmer phoned BBC Radio Solent in an emotional state, after his partner was admitted to a nursing home.
"We knew each other for 30-odd years and she needed a carer and I took over the role of carer," he said on his call to the presenter Alex Dyke.
He continued: "Then it became so involved we decided we'd get married. She fell over and hurt herself and went into hospital and she had to go into a nursing home, and I go down and I visit her every day."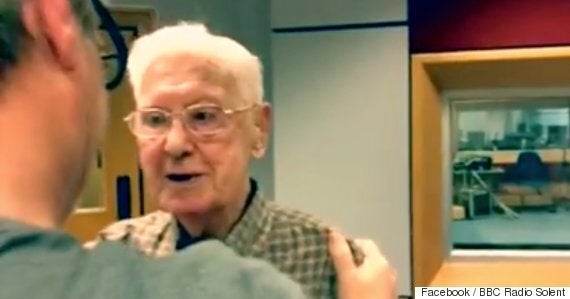 The man was lonely after his wife had to be admitted to a nursing home
Last week's call affected the broadcast team so much they arranged for Palmer to come into the studio. When he arrived on Thursday the presenter held back tears and provided him with a warm hug.
The local radio station recorded footage of the whole event and posted it on their Facebook page with the accompanying message:
"Bill phoned BBC Radio Solent. He was upset, lonely and missing his wife. Alex decided to invite him in. We sent a cab to pick him up, have a listen to what happened next."
The team also dubbed the event #BillDay on Twitter, writing: "What do you do when someone tells you they're lonely? Invite them round for coffee."