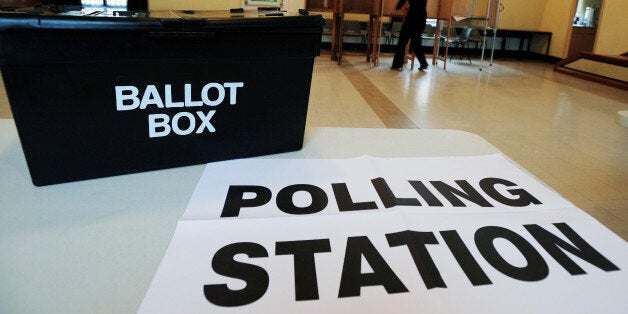 Liberal Democrat and Labour peers are poised to vote to halt Government plans to slash the electoral roll ahead of next May's elections for local councils, the Scottish Parliament and London Mayor.
Despite warnings from the Electoral Commission about the dangers of disenfranchising legitimate voters, ministers believe many of the names are bogus and have speeded up by 12 months plans to "modernise" the system with individual registration.
The independent watchdog has now issued a briefing note urging peers to vote against the Government next Tuesday, in what will be the second crunch clash between the Commons and the Lords, after the row over tax credits cuts.
The note, seen by The HuffPost UK, states that acting before the outcome of its annual canvass of voters before the outcome of "means the Government has acted without reliable information on how many redundant entries will be removed at the end of this year and how many eligible electors will need to re-register ahead of May 2016."
"Taking into account...the scale and importance of the polls scheduled for next May, we continue to recommend that the end of transition should take place in December 2016 as currently specified in legislation"
It concludes: "We therefore recommend that Parliament does not approve this order."
HuffPost UK understands that both Labour and the Lib Dems will order a three-line whip to 'annul' the Tory statutory instrument on the changes - and with an in-built anti-Tory majority they are set to win the day.
Labour's Lord Kennedy has today tabled an amendment to Lib Dem peer Lord Tyler's motion to annul the legislation, "on the grounds that it goes against the advice of the Electoral Commission".
In his Labour conference speech last month Jeremy Corbyn warned: "We know why the Tories are doing it. They want to gerrymander next year's Mayoral election in London by denying hundreds of thousands of Londoners their right to vote."
The new Individual Electoral Registration (IER) process will particularly affect those in rented accommodation and urban areas, who are less likely to register, and students, because universities and colleges no longer 'block register' students living in halls of residence.
But writing for Huff Post UK, Cabinet Office minister John Penrose said that the changes would bring Britain into line with 'every other serious democracy in the world'.
In its briefing note, the Electoral Commission makes clear that it would be wiser to stick to original plans to complete the reforms by December 2016 rather than December 2015.
"The earlier timetable puts the greater onus on electors as they will need to take action in order to ensure they are able to remain
registered and participate in the May 2016 polls," it says.
"By contrast, the later timetable puts the greater responsibility on EROs (Electoral Registration Officers) to identify and take steps to remove redundant or inaccurate entries."
Popular in the Community