Jack Monroe has issued a furious riposte to a Daily Mail article about the food writer's transition.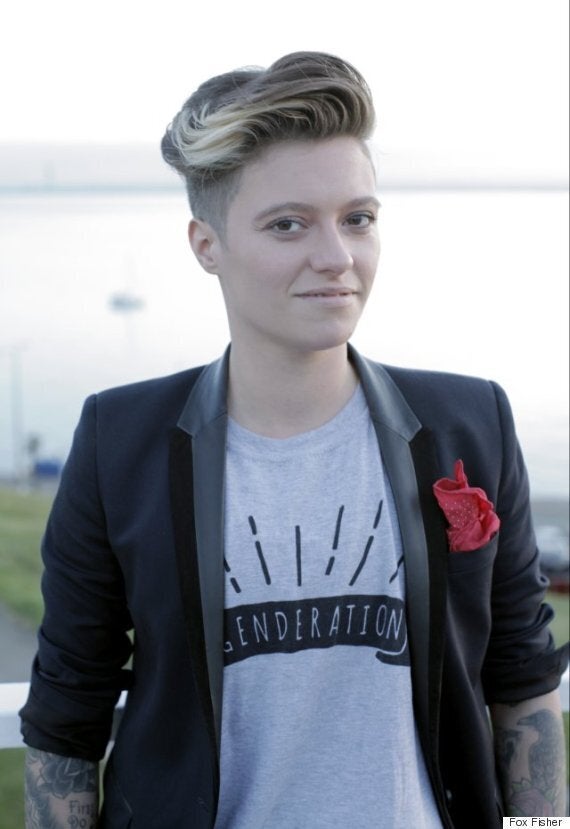 Jack Monroe has come out as non-binary transgender
It describes the break-up as "the latest set-back" for Monroe, claiming they [Monroe has asked to be referred to using 'they/ them/their' pronouns] had also been "dropped" by Sainsbury's after a public row about David Cameron, something Monroe has denied.
It also claims Monroe: "has considered breast removal as part of her sex change."
Monroe has torn apart the 175-word article in a blog post, listing 20 corrections to the piece.
In the blog, entitled 'Dear Daily Mail, transitioning isn't a setback, it's a freedom (and 19 other corrections for your 8 line article)', it points out that Shakespeare and/or his writers apparently overlooked or else ignored Monroe's earlier request to be identified as "they/them/their" and refers to them as "she" throughout.
Monroe, who has a five-year-old son, also objects to the reference of them having tattoos ["I expect all future stories about Samantha Cameron to refer to her as 'The tattooed Prime Minister's wife' in the interests of balanced reporting"] and corrects the term "breast removal" to "chest reduction".
Monroe has implied legal action and tweeted on Monday morning: "Fuck you Daily Mail. I EXPLICITLY asked you to leave my personal life out of my transition, so you headline with speculative shit. FUCK YOU."
Monroe continued, publishing screenshots of correspondence with Daily Mail writer Richard Eden and copying in the food writer's lawyers at Mischcon de Reya, in which they ask that no reference to their ex is made.
Monroe then posted a cutting of the article, asking: "How EXACTLY did you think this was ok? You fucking shits."
Monroe also questioned why "that shitrag" approached them asking about transitioning surgery, musing: "Why speculate on tits and cocks when you can have a meaningful discussion about gender?"
[Monroe does refer to wearing a chest binder and "researching a double mastectomy", though makes no reference to a "sex change" in their coming out blog and asks that updated photos be used in lieu of previous press shots.]
The Daily Mail has not responded to requests for comment on the matter.
Useful websites and helplines:
Popular in the Community