The car in which Ronnie Pickering became a road-rage star is up for auction today - and it's been signed by the man himself.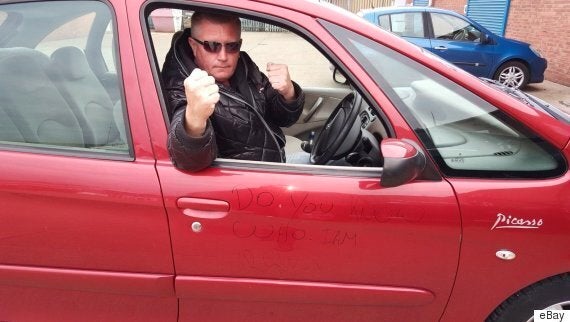 Pickering poses with the car
On the side of the 2005 car, Pickering has written 'DO YOU KNOW WHO I AM', the phrase that made his video outburst an internet sensation.
After crossing paths at a roundabout in Hull, Pickering and the motorcyclist, Steve Middleton, had a full-blown row in which Pickering yelled at Middleton: "Do you know who I am?"
"Do I care?" asked Middleton, "Come on, who are you then?"
"Ronnie Pickering!" said Pickering, before repeating his name several times, apparently outraged that Middleton had no idea who he was.
The opening bid for the car was 99p but offers have now well surpassed that. It has 44,665 miles on the clock, air conditioning, power windows and a CD player, according to its eBay listing.
There have been 38 bids at the time of writing, with the top offer currently at £1,000.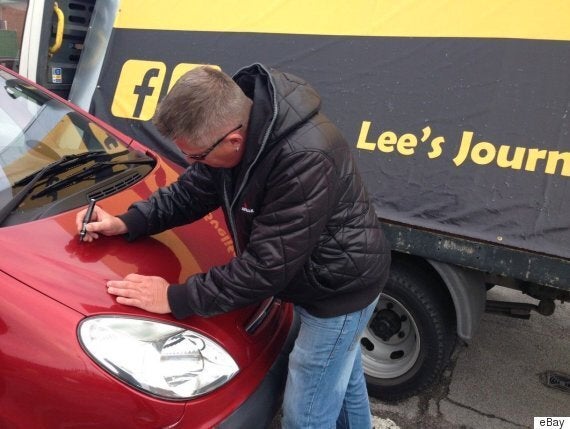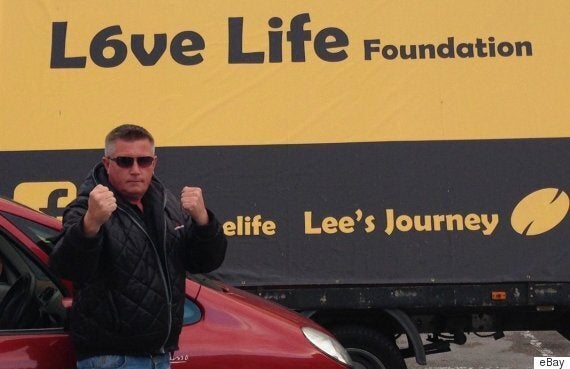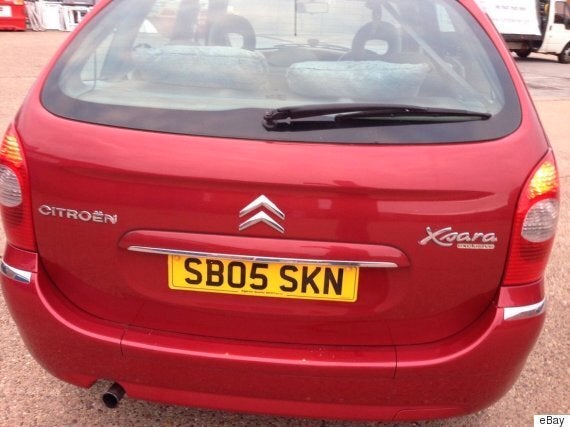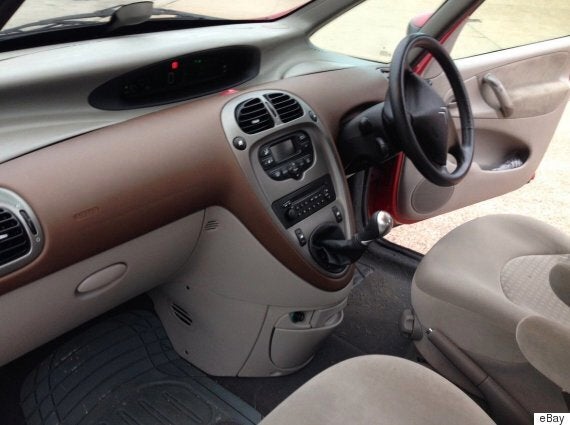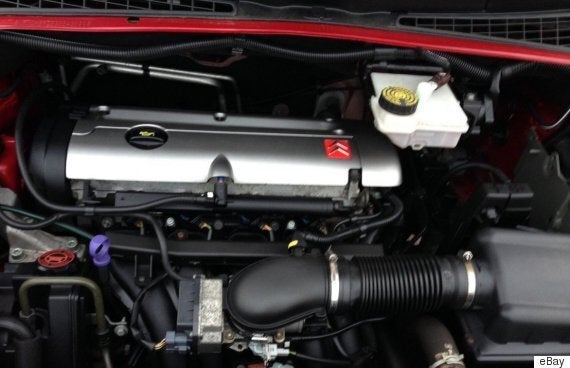 The car is described on its eBay listing as "a good runner" with "a few scrapes and bumps here and there."
The money from its sale will go to L6ve Life, a charity which helps people with Motor Neurone Disease.
The description says: "RONNIE IS A LOCAL HULL LAD AND WANTED TO HELP THIS MUCH NEEDED WORTH WHILE CAUSE.
"THE CAR ITSELF IS A GOOD RUNNER WITH 9 MONTHS MOT REMAINING, GOOD TYRES ALL ROUND. IT HAS A FEW SCRAPES AND BUMPS HERE AND THERE (SEE PHOTOS) THE CAR WILL BE SOLD AS SEEN.
"GENUINE BIDDERS ONLY (REMEMBER IT'S FOR CHARITY)"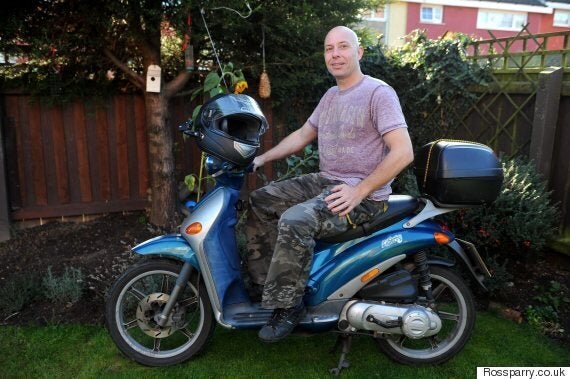 Steve Middleton, the moped rider in the Pickering saga, is also selling his moped which he was riding on for the encounter.
Half of the money from he sale will be given to Endike Community Care in north Hull, which runs a food bank.
He said: "I think it's great Ronnie is thinking of others and has chosen a cause that means something to him. I want to do the same and help a local charity."
Related