The lead single from the singer's third album, '25', smashed the previous single-week sales record with 1.11million downloads. That's nearly double the previous record held by Flo Rida's 'Right Round' in 2009.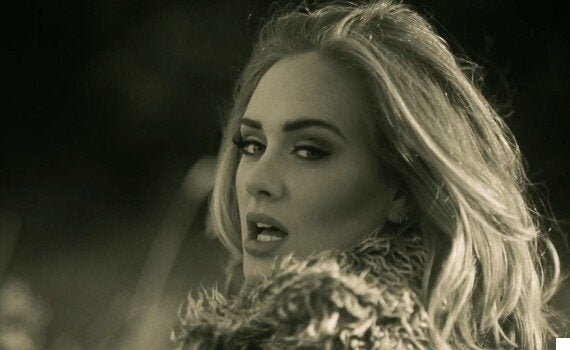 However, it's not all good news for the 27-year-old, who has been accused of copying an ancient track by American singer/songwriter Tom Waits on her record-breaking comeback single.
Fans of the singer claim 'Hello' bares a striking resemblance to Waits' 1973 single 'Martha', with both songs featuring lyrics about getting in touch with an old acquaintance.
In his song, Waits sings: "Hello, hello there, is this Martha? This is old Tom Frost / And I am calling long distance, don't worry 'bout the cost / 'Cause it's been forty years or more, now Martha please recall / Meet me out for coffee, where we'll talk about it all."
The lyrics to Adele's 'Hello' are in a similar vein, beginning: "Hello, it's me / I was wondering if after all these years you'd like to meet / To go over, everything / They say that time's supposed to heal ya, but I ain't done much healing."
The lyrical similarities didn't go unnoticed on Twitter...
What do you think? Listen to both songs below and don't forget to let us know what you think by leaving a comment...
Popular in the Community