A man has been jailed for two and half years after being caught using a fishing line to smuggle a McDonald's McMuffin into Wormwood Scrubs prison along with a "deadly combination" of other contraband.
Karl Jensen, 27, pleaded guilty to seven charges including conspiracy to supply a class A drug and three counts of conveying an article into prison after being caught on October 15 last year.
His girlfriend, Lisa Mary Hutchinson, 26, was given a 12-month community order after admitting allowing her premises to be used for the supply of class A and class B drugs and was ordered to attend a community rehabilitation programme.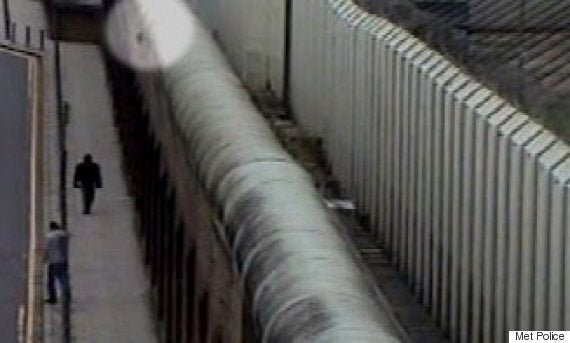 Jensen, in grey, leaves the scene after connecting the bag of contraband to a fishing line; the bag can be sending top, being pulled into the prison
A court heard how staff at the London prison, in Shepherds Bush, noticed the couple on CCTV standing on a road outside the jail wall. Jensen was then seen attaching a bag to a fishing line which was used to pull the contraband over the prison wall and "into one of the cells".
Police were alerted and arrested the couple nearby.
The smuggled bag was found to contain a five-inch blade, a Smartwatch, a mobile phone and other banned items including a bottle of vodka. The cache of contraband, Detective Constable Andy Griffin said "could have been deadly".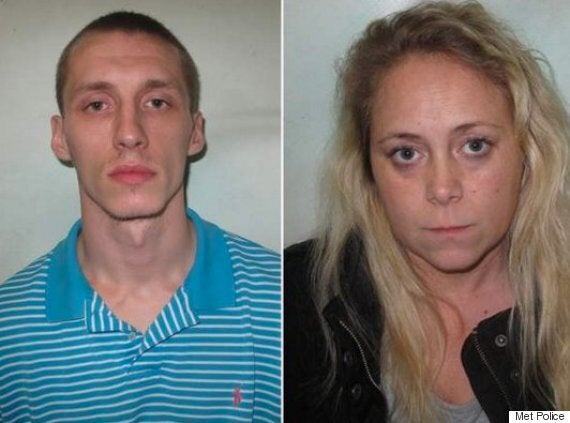 Karl Jensen and his girlfriend Lisa Mary Hutchinson have been sentenced over the smuggling plot; the contents of which can be seen below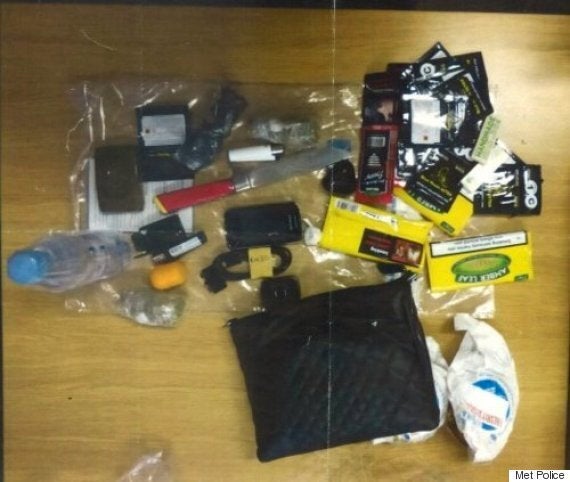 Officers also recovered two large wraps of herbal cannabis, a large block of cannabis resin and a wrap of cocaine. At the couple's home they found a quantity of 'top up' cards with their SIMs removed and the box for a Smartwatch mobile phone, whose serial number was the same as the Smartwatch found at the prison.
Griffin said: "Thankfully vigilant prison staff foiled the plot and they were quickly arrested.
"This case serves as a strong reminder of the very serious consequences of smuggling prohibited goods into a prison."