'Great British Bake Off' star John Whaite has been slammed for an insensitive comment he made about Charles Kennedy's former wife on Twitter.
READ MORE:
John, who won the 2012 series of 'Bake Off' and is now a regular on ITV's 'Lorraine', compared the late Liberal Democrat's former wife Sarah Gurling to Caitlyn Jenner, who came out as transgender earlier this year.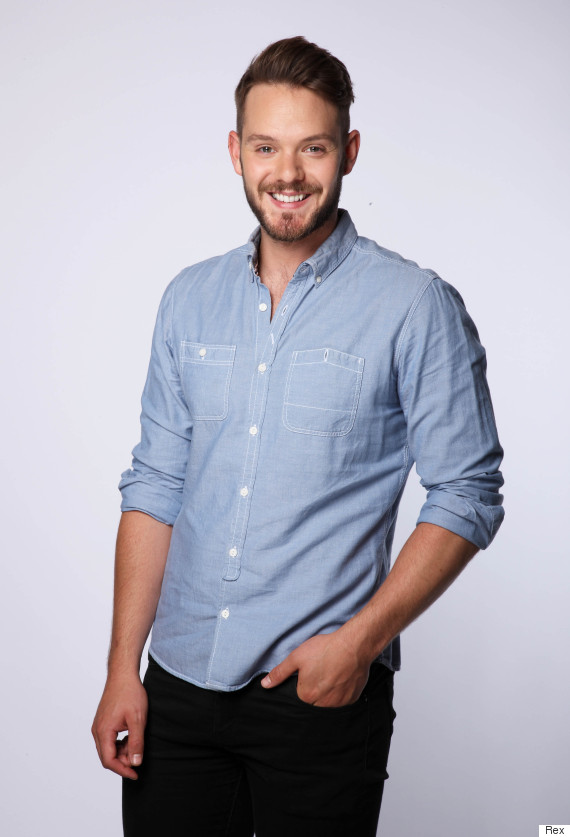 John Whaite
After sharing an image of Sarah with her son Donald at Charles Kennedy's memorial service on today's Telegraph front page, he tweeted: "Is that Kaitlin Jenner with the ginger lad? You just can't tell these days...(sic)"
The tweet was quickly deleted, but not before many of his fans spotted it, who blasted his 'ignorance', whilst others labelled him 'transphobic'.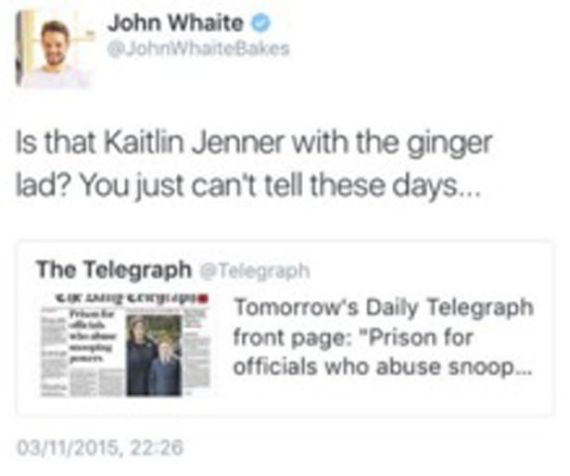 "Maybe you should consider deleting this tweet? If it was meant as a joke it seems rather misplaced," one wrote.
Another added: "Clearly you don't have boundaries when it comes to respect? Grow up!"
"Very tasteless," said another. "Especially for a family remembering their loved ones. #CheapShot."
"The fact that they were at a memorial service was as insensitive as the Caitlin Jenner jibe. All of it was pretty awful," another tweeted.
Following the backlash, John deleted the tweet, saying: "OMG I honestly had no idea. I'm so sorry for that. I truly am."
Last month John hit out at the 'disgusting' critics of this year's 'Bake Off' winner Nadiya Hussain, who claimed she only won because she is Muslim.
"Nadiya is a young mum who loves her kids, she's passionate about being a mum and she has translated those feelings into her baking," John told The Manchester Evening News.
"This racial issue is just disgusting but Nadiya has dealt with it all with grace and dignity and I really admire that - she's marvellous."
LIKE US ON FACEBOOK | FOLLOW US ON TWITTER