A member of the US intelligence community said on Wednesday a bomb planted by ISIS "most likely" caused Saturday's crash of a Russian jet in Sinai, Egypt. The revelation came as Britain suspended all flights from Sharm el-Sheikh, a precaution that has left more than 20,000 Britons stranded in the region.
Britain's foreign secretary Philip Hammond said earlier on Wednesday there was a "significant possibility" the disaster was caused by an attack. Downing Street said the information the promoted the suspension included "some that has recently come to light".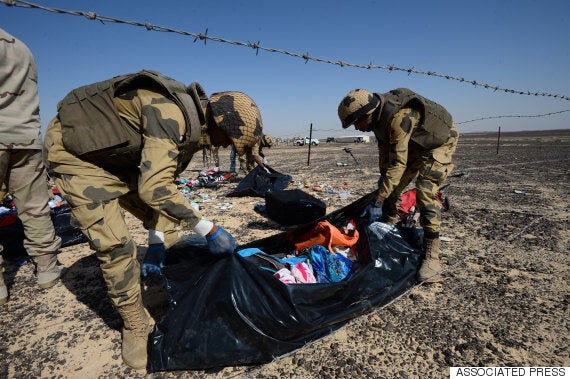 Egyptian soldiers collect personal belongings of plane crash victims at the crash site of a passenger plane bound for St. Petersburg in Russia that crashed in Hassana, Egypt's Sinai Peninsula
According to CNN, US security services concluded a bomb was to "likely" to blame after looking at intelligence reports ahead of last weekend's crash.
Earlier, Downing Street said the Metrojet airliner may have been brought down by an "explosive device," the government suspending all British flights to and from the holiday resort ahead of a team of British experts arriving in the Sinai to assess security at the airport. London's move was angrily denounced by Egypt's foreign minister as a "premature and unwarranted."
British and US assessments run counter to statements emanating from Cairo and Moscow, with neither government accepting there was evidence a bomb had been planted.
Both countries have reason to hope a planned attack was not responsible. Public opinion in Russia might question Moscow's military involvement in Syria if a link was made between Russian airstrikes and a retaliatory attack on a civilian plane, while Egypt is fearful its already a beleaguered tourist industry would suffer further if such an attack were proven.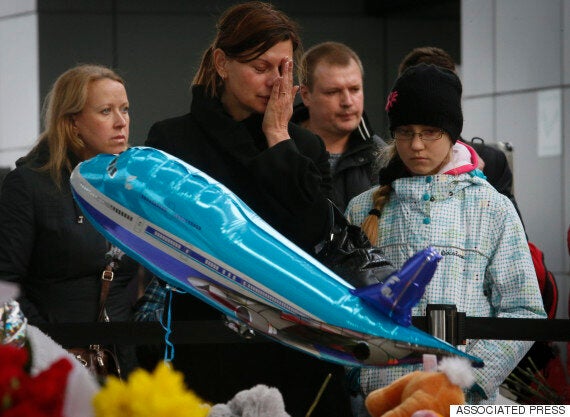 People grieve at an entrance of Pulkovo airport outside St. Petersburg, Russia, during a day of national mourning for the plane crash victims, on Monday, November 2, 2015
Downing Street said around 20,000 Britons remain stranded in Sinai, the area serviced by the airport at Sharm el-Sheikh. The decision to suspend flights followed a meeting of COBR on Wednesday evening, chaired by the prime minister. On suspending the flights, a Downing Street spokesman said: "The safety of British citizens will always be our first priority and in light of the latest picture about what may have caused the crash, we are clear that this is the right thing to do."
"We welcome the close co-operation with the Egyptian authorities, particularly the efforts that they have made since the Prime Minister and President spoke last night," the spokesman added. "Hundreds of thousands of British holidaymakers enjoy Sharm el-Sheikh every year and we recognise the importance of their visits to Egypt."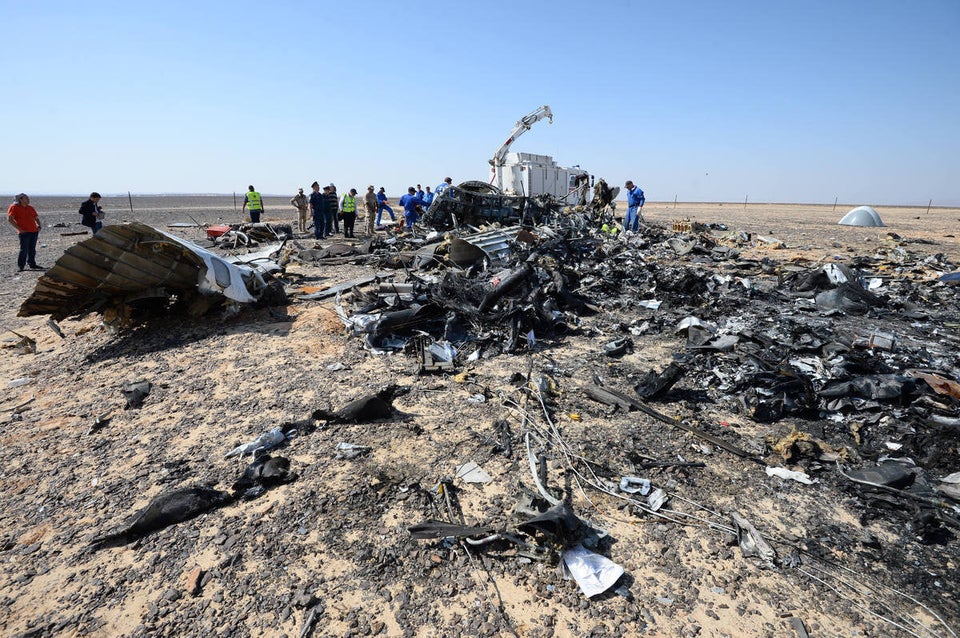 Russian plane crash
Popular in the Community