David Cameron declared Thursday it was "more likely than not" that a bomb brought down a Metrojet flight packed with Russian tourists -- a scenario that Russian and Egyptian officials dismissed as premature speculation.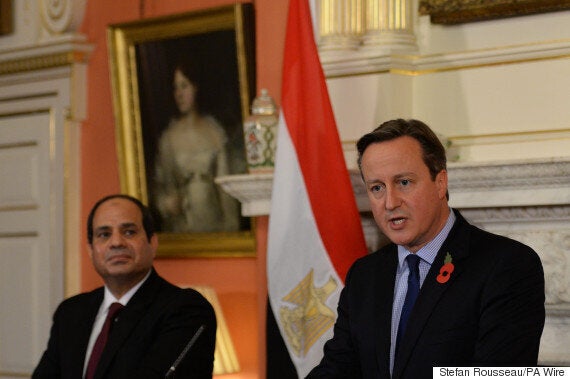 David Cameron, right, holds a news conference with Egyptian President Abdel Fattah el-Sissi, Thursday, Nov. 5, 2015, at 10 Downing Street
The Islamic State group has claimed responsibility for bringing down the plane, a claim rejected by Russian and Egyptian officials as not credible. Egypt is, however, fighting an Islamic insurgency in the area where the plane crashed and Russia is supporting the Syrian government with airstrikes against IS targets.
Philip Hammond said the first of the 20,000 Britons stranded in Egypt may arrive back in the UK on Friday
"We don't know for certain that it was a terrorist bomb... (but it's a) strong possibility," Cameron said at 10 Downing Street shortly before a previously scheduled meeting with Egypt's president. "There's still an investigation taking place in Egypt. We need to see the results of that investigation."
On Thursday afternoon, Cameron and Russian President Vladimir Putin spoke about the crash in a phone call. The Kremlin said Putin told the British leader it's necessary to rely on data yielded by the official crash probe while assessing the reason for the crash. The two men discussed the joint fight against terror.
A British team was in Egypt working with officials to tighten security at the Sharm el-Sheikh airport so the British flights could resume. Cameron said "we want to start as soon as possible" to bring tourists home, and empty planes would be flying out from Britain to do that, but the process would take some time.
After meeting with Cameron, Egyptian President Abdel-Fattah el-Sissi said British officials had sent a security team to check Sharm el-Sheikh airport 10 months ago and were satisfied with the results. "They checked the security actions, they were happy with that," he told a news conference, speaking through an interpreter. Egypt stands "completely ready to cooperate with all of our friends" to ensure the safety of foreign tourists.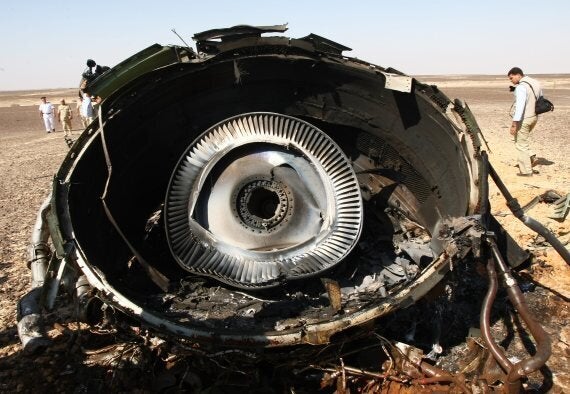 Egyptian Military experts examine a piece of an engine at the wreckage of a passenger jet bound for St. Petersburg in Russia that crashed in Hassana, Egypt, on Sunday, Nov. 1, 2015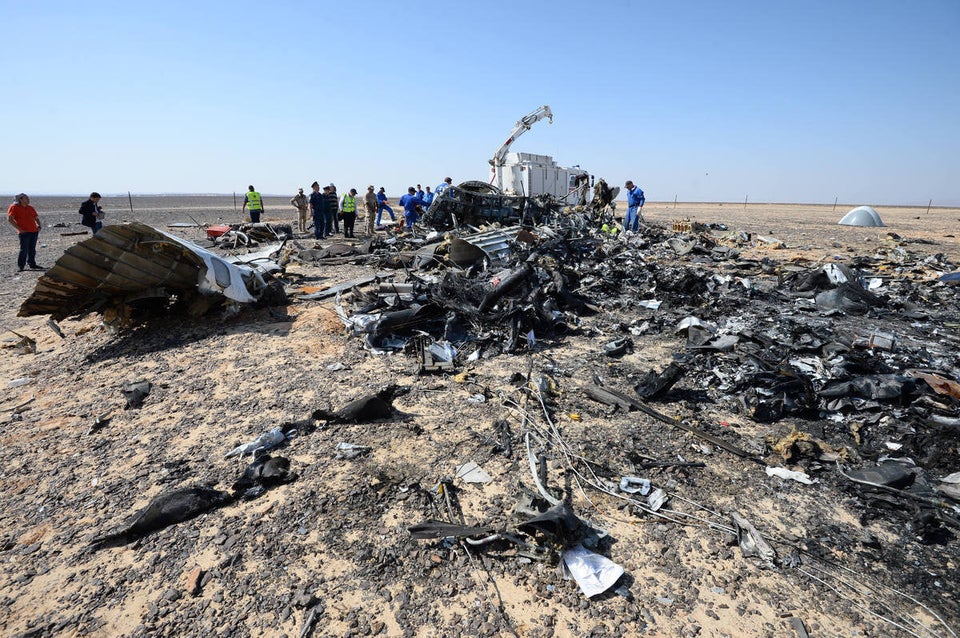 Russian plane crash