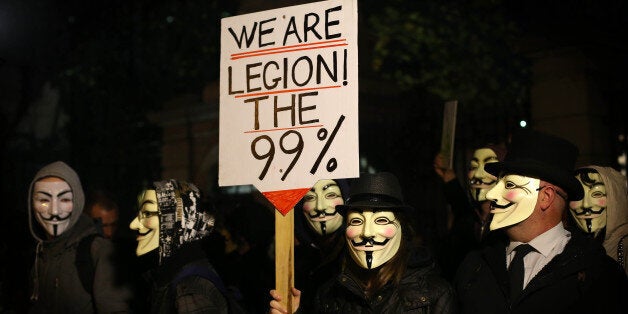 Employees of internet retailer Amazon have been warned to remove security passes and hide logos that might tie them to the company, after organisers of an annual anti-capitalist protest announced their plans to target the company's headquarters.
Taking place in 650 cities across the world, including 29 in the UK, supporters of the hacktivist collective 'Anonymous' are preparing to gather on Bonfire Night, clad in the famed 'V for Vendetta' mask associated with Guy Fawkes.
Their annual demonstration, dubbed the 'Million Mask March', has notoriously spawned violence, with buses being rocked and police assaulted, meaning thousands more officers will be deployed to London's streets to curb a repeat of last year's incidents.
Story continues below slideshow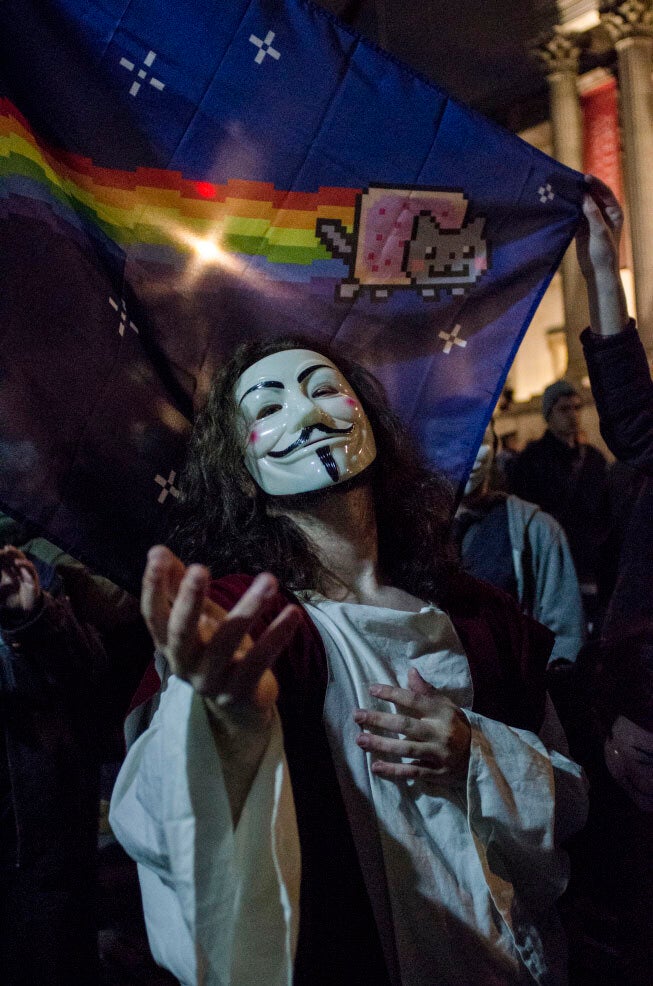 Million Mask March 2014
But Amazon has become the focal point for one fringe group of protestors in the United States, who will march to the firm's headquarters to carry out "some serious lulz".
Amazon's security director today released an internal memo urging colleagues to report security breaches, and claiming that the organiser behind Thursday's Seattle march is "an individual with known anarchist views and a desire to engage in direct action".
According to GeekWire, the note reads: "Please remember to not wear anything that has Amazon logos and keep your badges covered or put away and out of site."
It adds: "It is unclear what the group intends to do vis-à-vis Amazon, but the purported organizer is an individual with known anarchist views and a desire to engage in direct action."
Other action is expected around the world, with police in London cracking down on security to deal with the some 18,000 people anticipated to protest outside Parliament tonight.
Static assembly will only be allowed between 6 and 9pm in the tourist hotspot Trafalgar Square, a small section of Whitehall opposite Downing Street, and on the lawns outside Westminster.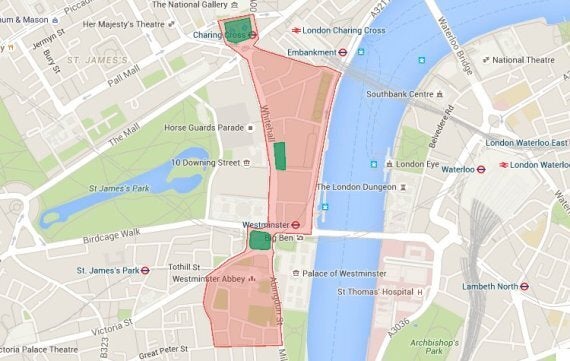 A second fringe group of protesters are planning to demonstrate outside the Ecuadorian embassy, where Wikileaks founder Julian Assange is seeking refuge from extradition, under the guise of supporting to "free Robin Hood".
They too will be wearing 'V for Vendetta' masks, while clad in black robes and full, shoulder-length white judges wigs.