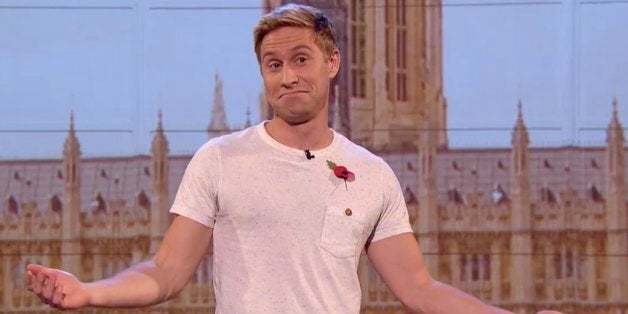 Russell Howard has blasted George Osborne for slashing tax credits while simultaneously refusing to ditch VAT on tampons.
In his latest hilarious piece for his BBC Comedy show, Russell Howard's Good News, the comic offered a suggestion for helping the chancellor to cut the deficit.
He said: "Osborne keeps banging on about reducing the deficit. I've got an idea about how you can reduce it: stop taking money off people like her and get Google, Amazon or Starbucks to pay their fair share of their fucking taxes."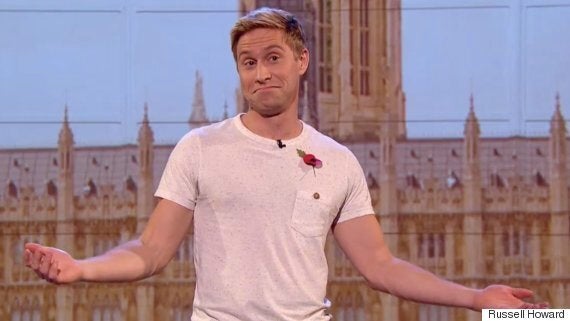 Russell Howard took aim at George Osborne in his latest video
But his finest moment came when he struggled to get his head around the idea of female sanitary products as a luxury.
Howard said: "They're tampons, they're not Ferrero Rocher.
He continued: "Do you know the absurd thing, you pay VAT on tampons because they're a 'luxury' but you don't pay VAT on things that are considered 'essential'.
"Well here is a list of some of the things that the taxman thinks is essential more than tampons: helicopters, bingo, Twiglets, adult nappies, flapjacks, toffee apples, edible cake decorations, a ticket to the zoo and crocodile meat."
He slammed Hunt for saying doctors should work weekends when they already do.