Anderson revealed that she had contracted the disease in 2002 and has been living with it for 16 years.
Earlier this year, the 48-year-old announced she had been prescribed a new drug, which had been approved by the US Food and Drugs Administration (FDA), and was hoping to be rid of the disease within a month of starting treatment.
"I am CURED!!!" she wrote in the caption, using hashtags #blessing and #nomorehepc.
It is estimated that around 215,000 people in the UK have Hepatitis C, which is a blood disease that can affect the liver. It is contracted by coming into contact with the blood of an infected person.
"I'm very fortunate that I've had Hep C for about 16 years," she told PEOPLE magazine in August.
"Sixteen years ago that was [presented to me] as a death sentence. I think it really worked on my self-esteem. Even though I may have looked confident on the outside, I think it really was a dark cloud that lingered over me.
"I don't have any liver damage and I don't have any side effects, I'm living my life the way I want to but it could have eventually have caused me some problems and so it was a real blessing that I was able to get the medicine."
Writing on Instagram this weekend, Anderson's thoughts remained with those still living with the disease: "I pray anyone living with Hep C can qualify or afford treatment. It will be more available soon. I know treatment is hard to get still..."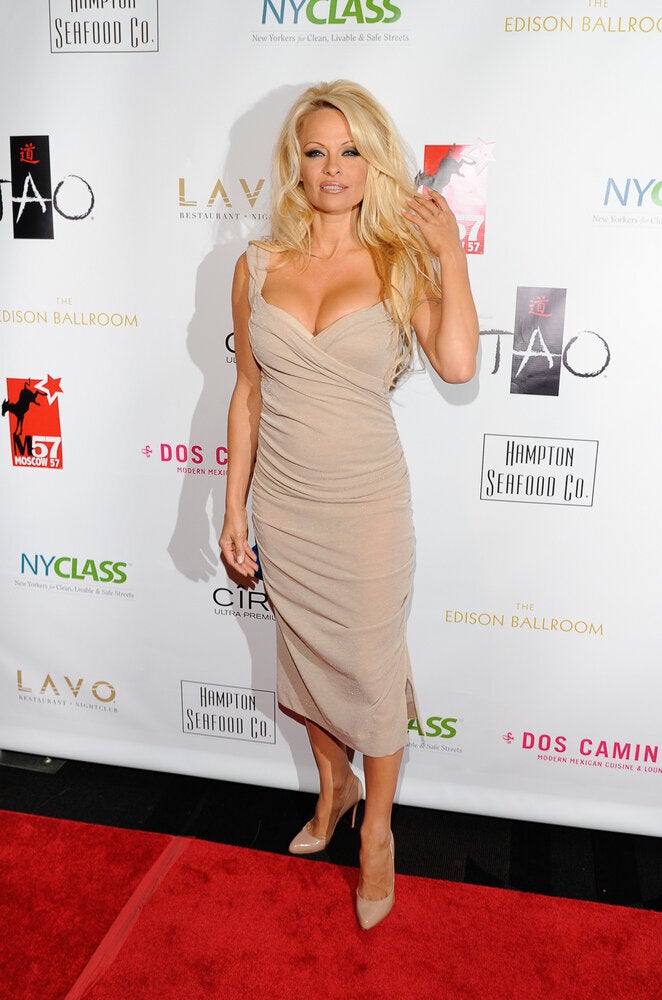 Pamela Anderson's Fashion Moments