Jeremy Corbyn received some endorsement from an unexpected source at the home of his football club Arsenal yesterday.
As the Labour leader stood outside the Emirates Stadium in north London, wearing his red-and-white club scarf, a supporter of rival team Spurs approached him.
Despite the two teams being about to clash in the Arsenal vs Tottenham derby, the Spurs fan had nothing but warm words for Mr Corbyn.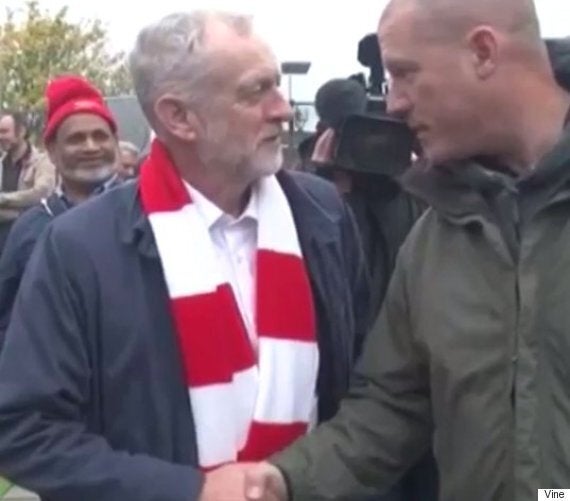 The fan from a rival club came up to the Labour leader
"I'm a Spurs fan Mr Corbyn," the man said, shaking Corbyn's hand sincerely, and adding, "You've got to be our Prime Minister."
He then leaned in further and said emphatically, "You have to be".
"Even for a Spurs supporter?" Corbyn asked in seeming amusement.
"Definitely," the man replied.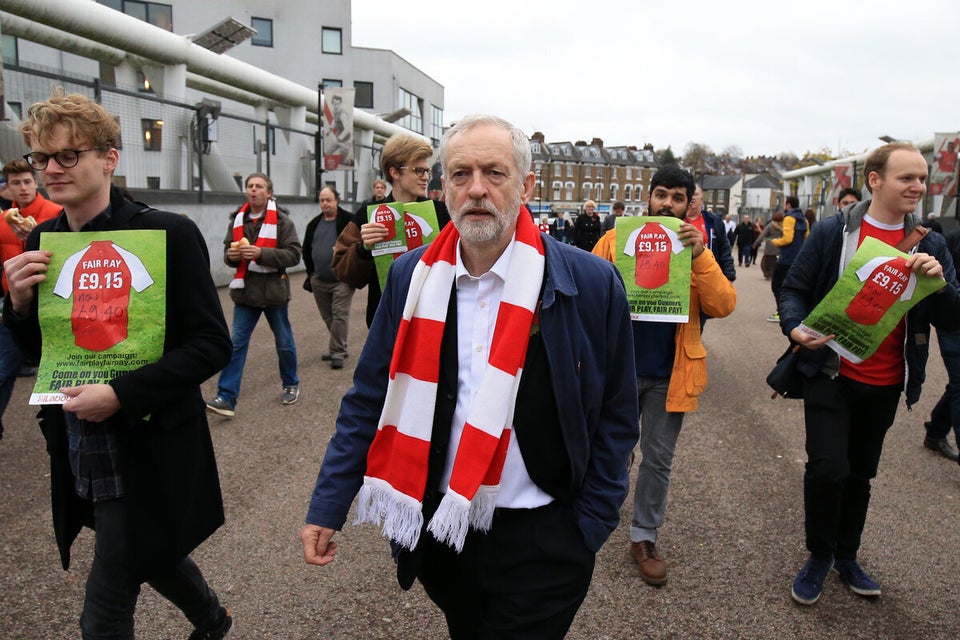 Jeremy Corbyn at Arsenal
Corbyn appeared outside the Arsenal ground before kick-off to support a protest calling on Premier League clubs to pay their staff the living wage, the Bailiwick Express reports.