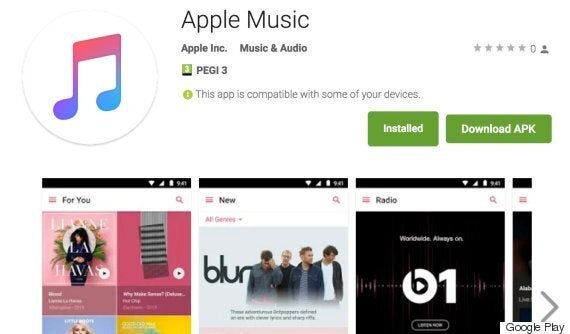 Sure there's the 'Move to iOS' app, but that's barely an app and it's designed to be the last thing you'll use before heading over to an iPhone.
No, instead this is the fully-fledged Apple Music experience (minus Music Videos), meaning you'll have access to your entire Apple Music and iTunes in the Cloud library via an non-Apple smartphone or tablet.
While the app is free to download you'll need to have an Apple Music subscription which comes in at £9.99 per month or £14.99 per month for a Family Membership which lets up to 6 people have access to the account.
Apple recently revealed that it had up to 6.5 million paid subscribers to Apple Music on iOS and Mac OS after customers had used up their three month trial.
Apple's CEO revealed the numbers at the Wall Street Journal technology conference, "I think it's fabulous, and to have over 15 million on there, and 6.5 million in the paid category, I'm really happy about it. And I think the runway here is really good."
Popular in the Community