Black Friday will be upon us once more come 27 November - but at ADSA, it'll be business as usual, after the chain revealed it would not take part in this year's shopping bonanza.
The supermarket has said shoppers were no longer as interested in "flash sales on big-ticket, non-essential items at Christmas".
The move comes one year after shoppers were said to be acting like "animals" in "war-zone"-like scenes. The frenzy was incapsulated by one battle ceased upon by the media. A young woman at Asda's flagship Wembley store desperately gripped a 40in Polaroid TV which had been reduced by £80 as a group of young teens tried to snatch it from her.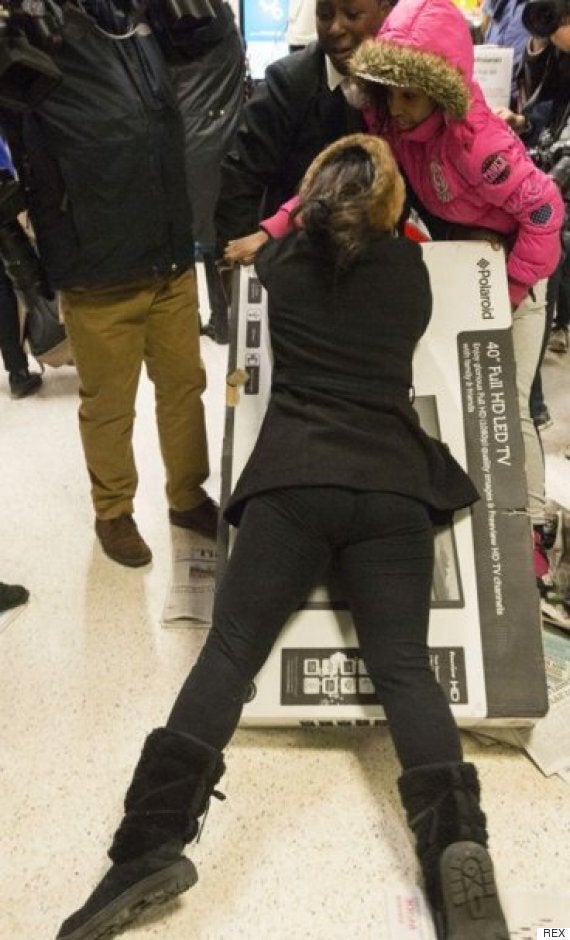 A woman clings to a television at a Asda store during Black Friday sales last year
It's rapidly becoming the biggest online shopping day of the year for many countries [last year in the UK consumers parted with a whopping £810m - far exceeding the predicted spend of £363m] but it's not all flat screen TVs and cut-price blenders.
For a decidedly darker side to the yearly event is rapidly emerging, clouding the celebration of consumerism with shamefully graceless behaviour, assault and even death.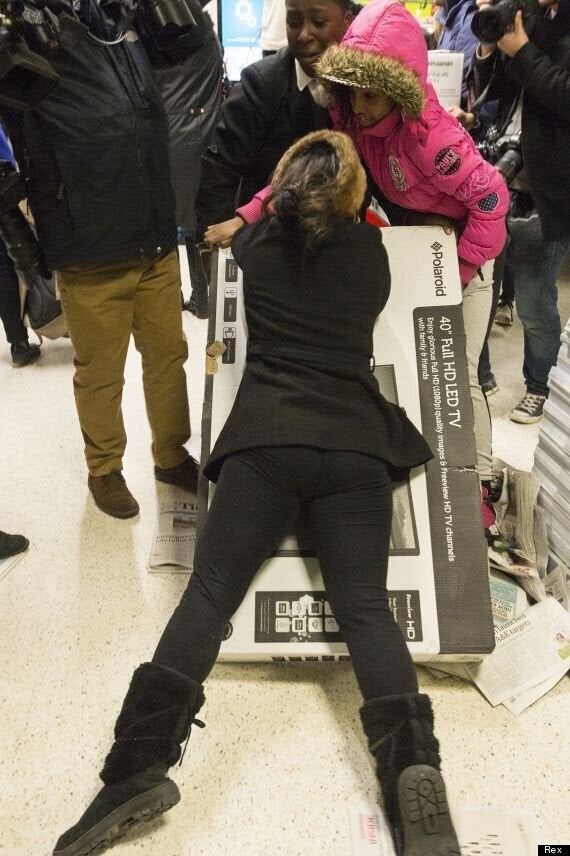 Black Friday Fails
And UK Black Friday Chaos in 2014...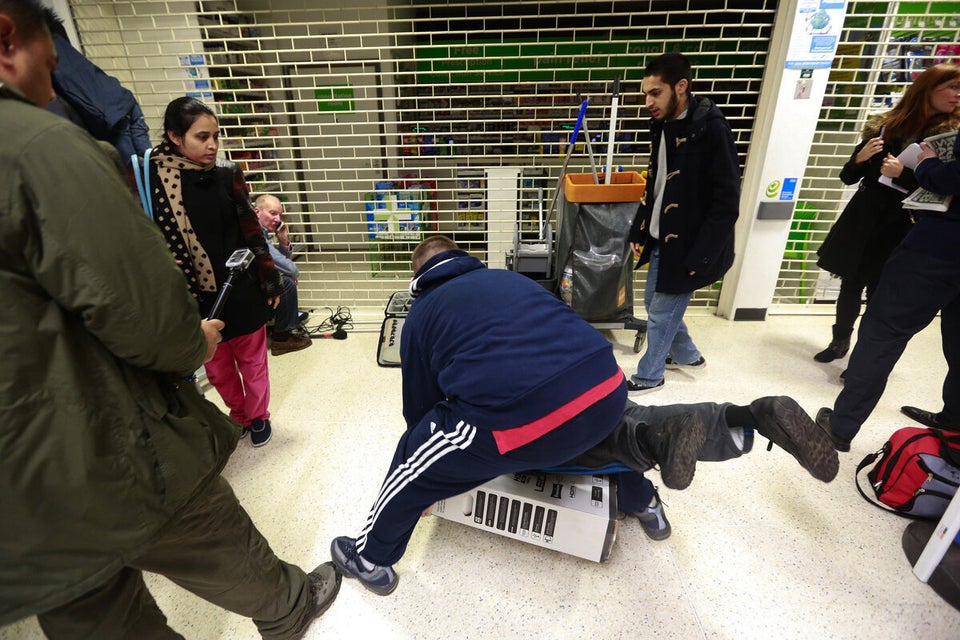 Black Friday Sales