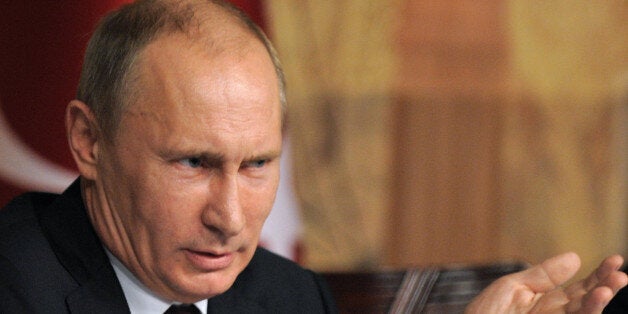 Vladimir Putin's spokesman has hit back at accusations of state-sponsored doping in Russia, saying the claims appear unfounded.
The Russian President drew criticism yesterday after an "alarming" report into Olympic athletes' illicit drug was finally published, containing claims that athletes more or less sabotaged London 2012 by being allowed to compete when they should instead have been suspended.
The World Anti-Doping Agency's (WADA) independent commission directly accused Russian ministers of being complicit in widespread blood doping and subsequent cover up attempts
It advised that Russia's athletics federation should be suspended and its track and field athletes banned from competing until the country cleans up its act on doping.
But Putin's spokesman on Tuesday hit back at the claims, telling journalists that whenever any charges are made, they should be based on some evidence.
Dmitry Peskov commented: "As long as there is no evidence, it is difficult to consider the accusations, which appear rather unfounded."
WADA report key findings

A lifetime ban was recommended for five athletes, four coaches and another administrator.
Among those recommended were London 2012 Olympic gold medallist Mariya Savinova-Farnosova and bronze medalist Ekaterina Poistogova
Report recommends that Russia's athletics federation should be suspended and its track and field athletes banned from competition (which would include the 2016 Olympics) until the country cleans up its act.
Athletes said they feared for their personal safety if they did not subscribe to the "workings of the National Team".
The report found a culture of cheating that was deeply ingrained in all levels of Russian athletics. The mindset was "justified" on the theory that everyone else was cheating as well.
The reported presence of the security services (FSB) within the laboratory setting in Sochi and at the Moscow laboratory, actively imposed an atmosphere of intimidation on laboratory process and staff, and supported allegations of state influence in sports events.
Interpol is set to co-ordinate a global investigation into doping allegations.
The report further recommended that 5 athletes, 4 coaches and an administrator in the Russian programme should be given lifetime doping bans.
Middle-distance runners Mariya Savinova and Ekaterina Poistogova, who won gold and bronze respectively at the London 2012 800m event are alongside long-distance runners Kristina Ugarova and Tatyana Myazina, and current indoor champion Anastasiya Bazdyreva in being specifically recommended for ultimate sanction.
Who are the athletes implicated?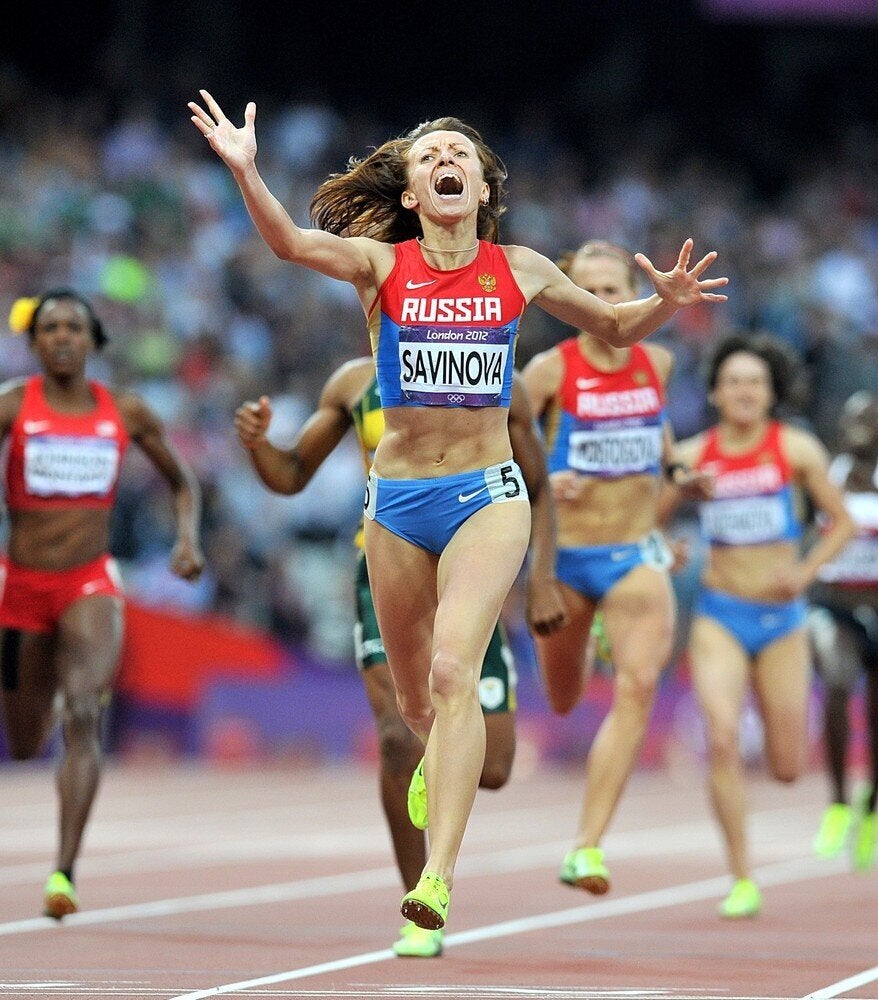 Athletes Doping Scandal Russia