The Sun's managing editor was swiftly dispatched by a 'Question Time' audience member Thursday night in a heated row over the tabloid's treatment of Jeremy Corbyn.
Stig Abell attempted to interrupt the man while he criticised the scale and style of the Sun's reporting of the Labour leader's appearance at the Cenotaph during the Remembrance Sunday service.
Alan Barrett, a Stoke-on-Trent-based poet, featured in Thursday night's programme wearing a bright yellow shirt with a distinctive feathered hat.
He used a stinging intervention to point out the contrast between the paper's coverage of Corbyn's bow with David Cameron's 'photoshopped' poppy, the latter having received relatively little attention, Barrett claimed.
"If we're going back to disrespect during the proceedings, David Cameron had a poppy photoshopped onto him earlier on the day and Boris Johnson was caught talking during the minute's silence, you didn't mention that" the previous local election candidate told Abell.
"Both of those things were widely reported, I think that's right" the Sun man replied, to which the audience member said: "It wasn't widely reported in the same way that you widely reported 'Jeremy Corbyn - what a nasty person he is'.
Barrett, who claimed in a Facebook post to have last appeared on the BBC programme 25 years ago, added: "It is a horrible way to treat a person, and it's not just 'The Sun', it's a great many of the national newspapers."
But as Abell attempted to interject, the audience member leveled his cutting reprimand.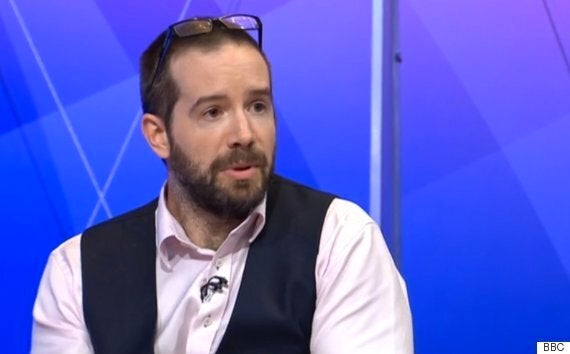 Stig Abell reacts to the man's interjection
"Listen, pal, I'm speaking, shut up."
David Dimbleby interjected to suggest the man shouldn't tell members of the panel shut up, but allowed him to continue to make his argument.
"It's not just 'The Sun', it's the whole of the Murdoch empire who has taken against Corbyn and... if it happened in the street you'd be arrested," the man continued.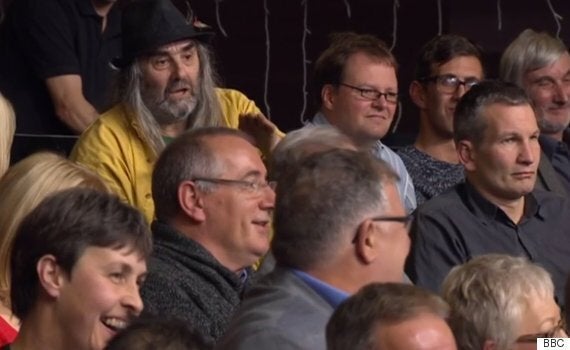 The man embarked on a no holds barred attack of the Sun's reporting
"You say that the criticism came from 'The Sun' but it came from people in his own party - it came from people watching the television," Abell retorted.
People were quick to react to the man's bold interjection.
The exchange came during a heated episode from Stoke-on-Trent which hosted Ukip's Paul Nuttall, Labour's Lucy Powell, the Conservative's Sajid Javid, as well journalist and transgender activist Paris Lees, alongside the Sun journalist.