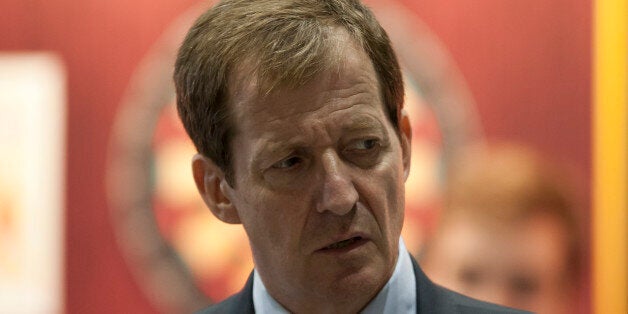 Campbell, who has long campaigned for better support services for those struggling with ailments including depression and anxiety, told his 325,000 Twitter followers that "loud Treasury drumbeats" suggested mental health funding would lose out.
He branded the rumours "shameful if true" and said they were contrary to "warm words" being peddled by the Prime Minister on mental health funding.
Conservative MP Nick Hurd, retweeted Campbell, adding: "Sincerely hope not."
The pair voiced their concern in the wake of a King's Fund report published today which warned cuts to mental health budgets were burdening services with "huge pressure" and provably damaging the quality of care given to patients.
The health charity's investigation claimed there was now "widespread evidence of poor quality care" and linked the deterioration in services to the use of unproven, cheaper ones - opted for in a bid to balance the books.
It warned of negative effects from further funding cuts - reporting that 40% of trusts had their budgets reduced in the past two financial years.
Thursday's report said: "As their financial position deteriorates, many mental health trusts are considering another wave of large-scale changes. This risks destabilising services further and reducing the quality of care for patients.
"There is a clear need for mental health services to focus on using evidence to improve practice and reduce variations in care.
"However, it is essential that this is underpinned by stable funding, with no more cuts to budgets."
Responding to the report, the Minister responsible for mental health, Alistair Burt, stressed work was already being done to improve mental health services spending.
"We have made great strides in the way that we think about and treat mental health in this country," he told The Huffington Post UK.
"We have given the NHS more money than ever before, with an increase to £11.7 billion last year, and are introducing access and waiting time targets for the first time.
"We have made it clear that local NHS services must follow our lead by increasing the amount they spend on mental health and making sure beds are always available."