The five things you need to know on Thursday November 12, 2015...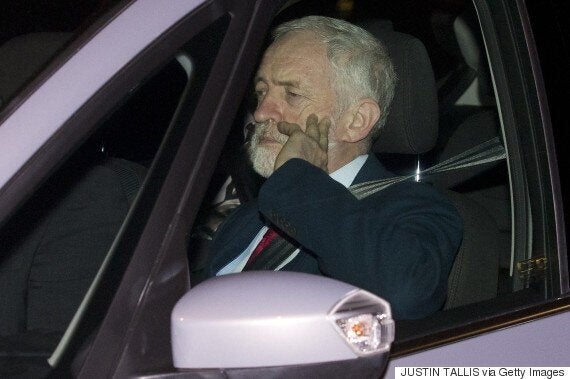 The Oxford Mail's scoop revealing the PM complained about cuts at his local council has ballooned into a much bigger story that gets to the heart of the Government's austerity drive. David Cameron's letter to Oxfordshire County Council crystallised the limits of his pleas for 'back office' functions to be cut rather than front line services like children's centres.
The letter in return from Councillor Ian Hudspeth was a brilliant example of the exasperation of a man who is trying to explain - slowly, as if to a small child - that 40% of senior staff have already been laid off, with 2,800 job losses in total. And here was the kicker: "I cannot accept your description of a drop in funding of £72m or 37% as a 'slight fall'." Eric Pickles used to dismiss Tory town hall complaints that the bone was now being cut into, not just the fat or flesh. Yet as DCLG this week already agreed further cuts, is there any way out?
Cameron's letter also included a difficult penultimate paragraph - offering a personal chat with his No.10 policy unit guy to smooth the problem. Labour's Jon Ashworth has now written to the Cab Sec to complain that unless this offer is made to every other council leader, it's an abuse of power. He was on Today reiterating the point.
We've been here before, don't forget. Remember all those Labour cabinet ministers who objected to the closure of their local NHS hospitals in the late Blair/Brown era. But this is a bigger ballgame.
As pointed out here yesterday, the essence of good manners is to make your guest feel comfortable. And last night The Queen decided she really didn't need to force Jeremy Corbyn to kneel (or hop) before her in order to enter a centuries-old body that will give him access to security briefings. So after a quick oath and ceremonial kiss of the hand (which may also have been relaxed to a mere nod towards the Monarch), he was in the Privy Council. Jezza stood (literally) by his principles.
In local ITV News footage recorded before, but released after, his trip to Buck House, the Labour leader had given the game away by saying 'I don't expect to be kneeling at all'. He'd also told local BBC news 'it's going to be a very normal kind of occasion'. When asked afterwards if he'd knelt, his aides said 'he complied with the normal processes'. Turns out that this was the new normal, however, not the old one. Kneeling on a stool had been forced on previous ministers but I understand that the Palace had indicated to Team Corbyn some time ago that it was not necessary.
Everyone in the Labour party is slowing getting to grips with the new normal too. Gaby Hinsliff has a good piece in the Guardian on how 'moderates' are accepting there's nowt they can do but let the Corbyn era play itself out. Still not everyone is so sanguine. In the FT, one Labour insider said that Mr Corbyn's call for discipline at this week's Shadow Cabinet was "Nixonian": "It's not disloyal when the leader does it". Diane Abbott writes for HuffPost today in defence of Jezza's two months - yes only two months!- as Labour leader.
The Sun digs up a 2009 video of Seumas Milne declaring UK troops were dying in Afghanistan "because they are occupiers in another Muslim country where they're not wanted". It got SAS hero Andy McNab and a military family respond.
Meanwhile HuffPostUK has a new poll for our Men's Month, revealing Prince William (25%) tops the list of global male role models, ahead of Barack Obama (9%), David Beckham (14%). But guess what? Jeremy Corbyn (5%) beats David Cameron on the list (1%).
The EU's migration crisis is what preoccupies our neighbours perhaps more than No.10. But on EU incomers to the UK, the PM is facing serious incoming from his own party and from UKIP.
Despite the welcome good news on unemployment, new figures yesterday showed record numbers of Romanians and Bulgarians in the workforce. And Vote Leave pointed to new numbers showing the PM's entire migration curb plan will be undermined by George Osborne's £3,000 pay boost for migrants via his national living wage. Eric Pickles has gone on the offensive, suggesting Vote Leave should not be granted the all-important official referendum campaign status because of its CBI stunt.
Meanwhile, FullFact have published a warning from the UK Statistics Authority, which says it was 'disappointing' the way No.10 and DWP handled their figures on EU migrants claiming benefits.
And public opinion is tight ahead of the EU referendum. James Morris, former pollster for EdM, reveals in the HuffPostUK today a new Greenberg Quinlan Rosner poll that shows just how tight. There's narrow three point lead for the Remain camp over the Leave camp (YouGov yesterday had a narrow Leave lead). But here's some fascinating detail: Cameron adds 10 points to the Remain ratings among swing voters; Jeremy Corbyn is more trusted than Alan Johnson, Blair or Brown; but the most trusted person by far is Martin Lewis, the Money Saving Expert, (trusted by 71%). Imagine if he came down for the Leave or Remain campaigns..
The Telegraph quotes a Cabinet minister saying of the PM's EU renegotiation: "There was nothing new in it…We can see what he comes up with. There was nothing that changed anything."
BECAUSE YOU'VE READ THIS FAR…
The King's Fund think tank has some bad new this morning, warning that cuts to adult mental health services in England have started damaging the quality of care given to patients. It found there was "widespread evidence of poor quality care", and more than half mental health trusts are cutting staff or changing their 'skills mix'. 10% said they would reduce bed numbers. Mind and other charities are also worried about impacts of benefit sanctions and cuts on those with mental illness.
Care minister Alastair Burt is doing his best to defend the Government's plans, but how much hard cash will mental health get amid the bunfight that is the spending review? Another Alastair, Ali Campbell, has tweeted "Hearing loud Treasury drumbeats that mental health will be shafted in spending review - contrary to Cameron warm words. Shameful if true". And Tory MP Nick Hurd tweeted 'I sincerely hope not'.
Legally binding treaties aren't only an EU/UK issue, they are a global issue when it comes to getting a 'new Kyoto' on climate change. In fact when history comes to be written about what politicians did to save the planet from overheating, today's FT front page splash may well be included as more than a footnote.
The FT splashes on its interview with John Kerry in which he warns December's Paris climate change talks will not deliver a "treaty" that legally requires countries to cut their carbon emissions. The EU and other countries have long wanted an "international treaty" with legally binding measures but Kerry says the agreement is "definitively not going to be a treaty". He adds there are "not going to be legally binding reduction targets like Kyoto".
European Commission negotiators are well aware that anything with 'legally binding targets' in it may not get past the US Senate. But they are instead trying to craft an agreement that satisfies all sides, possibly by making its rules and procedures legally binding, but not the actual targets. How very Brussels. The Indy reports that the Govt pays £6bn a year in subsidies to the fossil fuel industry.
If you're reading this on the web, sign-up HERE to get the WaughZone delivered to your inbox.
Got something you want to share? Please send any stories/tips/quotes/pix/plugs/gossip to Paul Waugh (paul.waugh@huffingtonpost.com), Ned Simons (ned.simons@huffingtonpost.com), Graeme Demianyk (graeme.demianyk@huffingtonpost.com) and Owen Bennett (owen.bennett@huffingtonpost.com)
Related