The bodies of two suspected migrants have been found inside a container at an industrial park, nearly six weeks after the wooden transit crate entered the UK.
The corpses of the two men, both believed to be under 30, were discovered after warehouse staff noticed an "unpleasant smell" emulating from the container they were hidden in.
The crate they were found in was part of an order of commercial boilers which left northern Italy on Monday, October 5 and entered the UK by ferry from Dunkirk to Dover three days later.
Police were contacted and the men's identities are still being established, as is their cause of death.
DCI Dave Giles, who is leading the investigation, said: "Our thoughts are with the men, who must have been extremely uncomfortable in their final moments, and their as yet untraced families and friends, who will undoubtedly be very concerned having not heard from their loved ones for considerable time.
"We are treating the men with the utmost respect and dignity, and will continue to do so."
He that officers are working to identify the bodies and repatriate them to their bereaved families and to find those who are helping illegal immigrants enter the UK.
The container was delivered to the Ferroli warehouse, in Burton-upon-Trent, Staffordshire, the same day it arrived in the UK and remained untouched until employees became "suspicious" and approached it on Tuesday this week.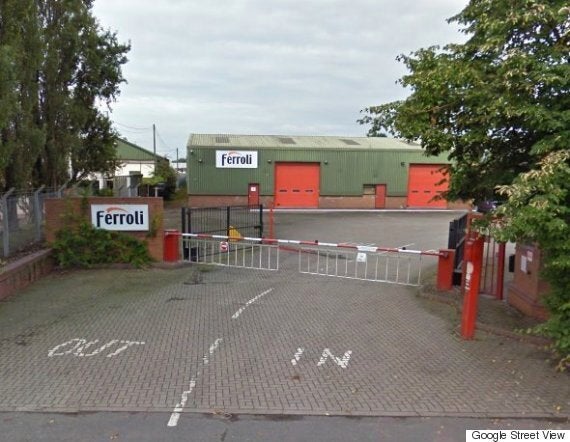 The men's bodies were found in a container at Ferroli warehouse, in Burton-upon-Trent
DCI Giles added: "It is apparent both men had been dead for some time.
"Based on the information available this time, the men are likely to be migrants who had secreted themselves in a wooden transit crate to enable their entry into the UK.
"We are almost certain they were helped to conceal themselves amongst the delivery load by a third party. In view of this we are treating the deaths as suspicious."
Popular in the Community