On the evening of 13 November, 2015, Paris came under attack.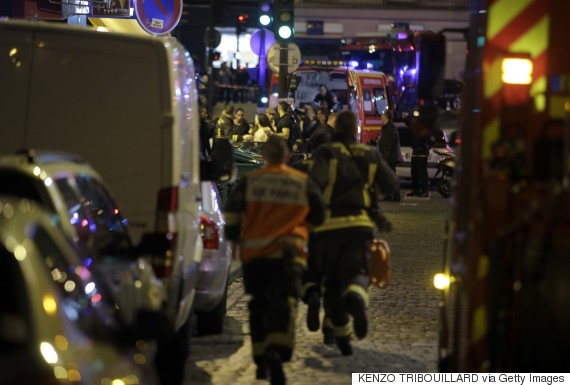 People were evacuated from the Bataclan after three gunmen with AK-47s rampaged through the concert hall. Some 89 people perished at the venue.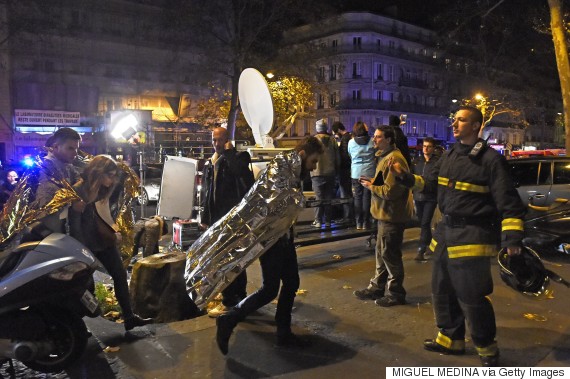 Suicide bombers attacked the Stade de France, the national football stadium, forcing spectators to take refuge on the pitch. Four people died, including three assailants.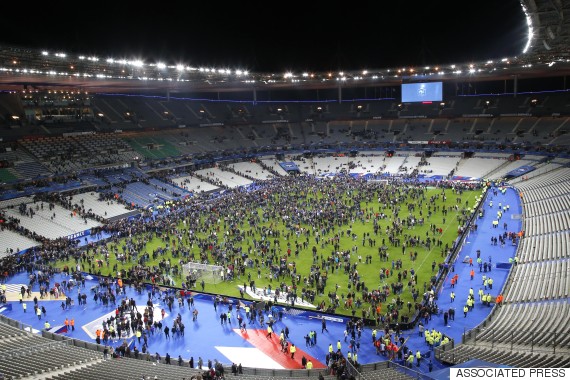 Le Belle Equipe was one of a series of restaurants and bars targeted by gunmen.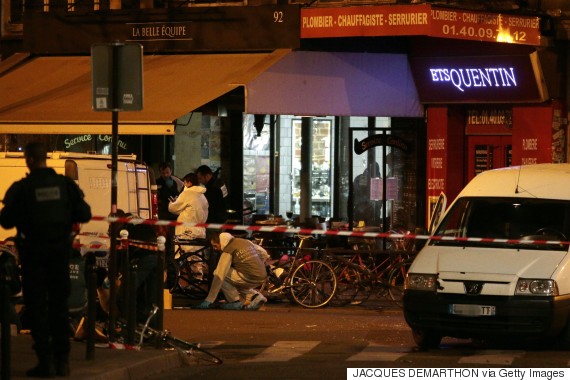 Le Petit Cambodge and the Carillon Hotel were also attacked.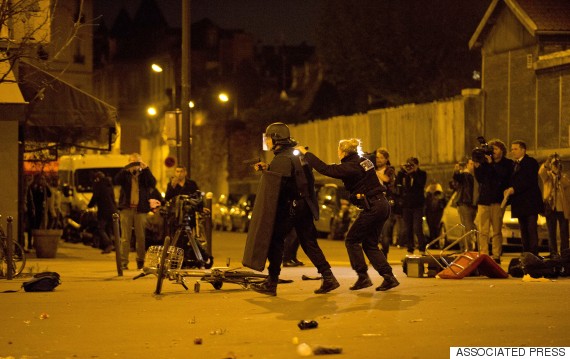 As was the pizza restaurant, La Casa Nostra.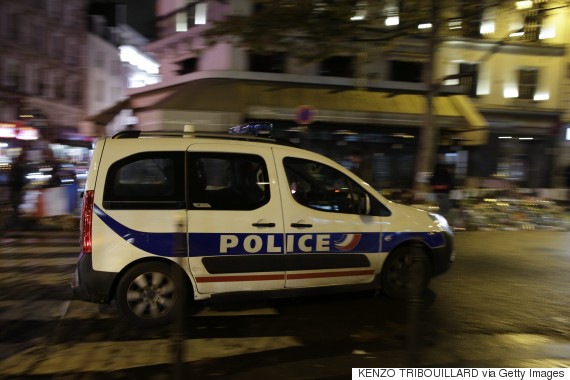 In total, 130 people lost their lives and 368 were left injured.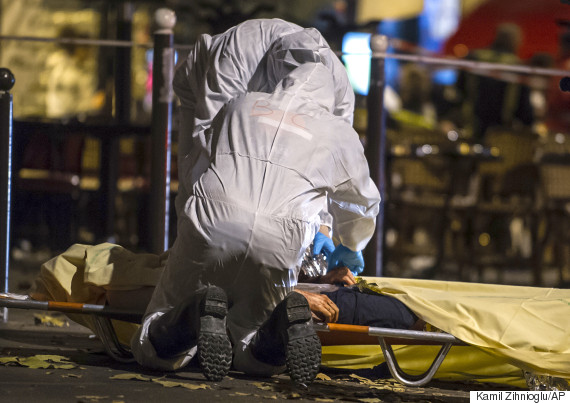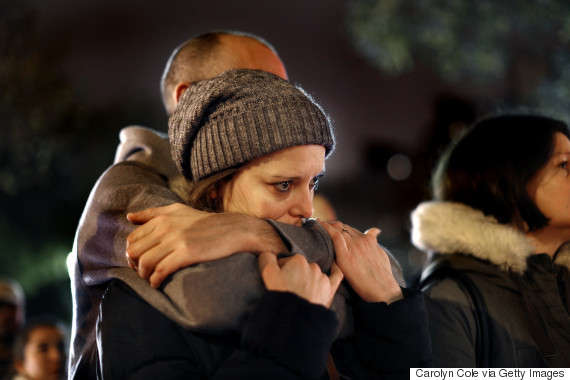 Seven days on from the tragedy, a letter signed by artists, writers and musicians, published by Le Huffington Post, called for "culture and freedom" to shine, bringing Paris alive with "noise and light." The missive said last Friday's attack should unite people of all races, faiths and backgrounds. At 21:20, the time the attacks began, Paris responded: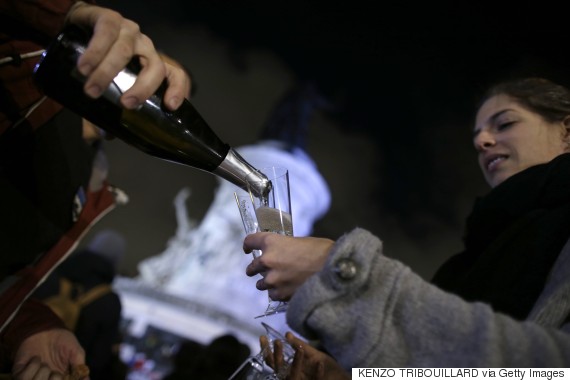 People drink champagne while uniting for a tribute near a makeshift memorial for the victims of a series of deadly attacks in Paris, at the Place de la Republique in Paris on November 20, 2015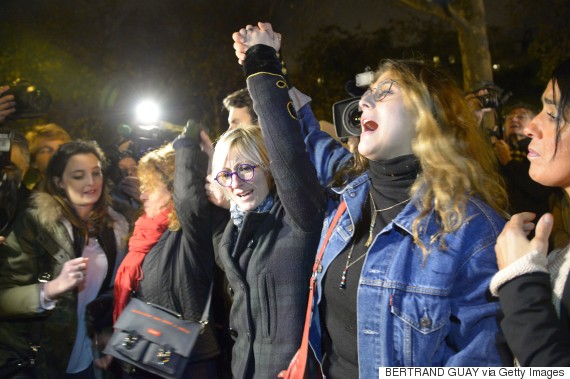 People gather at a memorial set-up near the Bataclan theatre in Paris, to pay respects to the victims of a series of deadly attacks in Paris, on November 20, 2015
"One love." 🇫🇷 #21h20 pic.twitter.com/gQ2pNJ5uWD

— Molly Hunter (@mollymhunter) November 20, 2015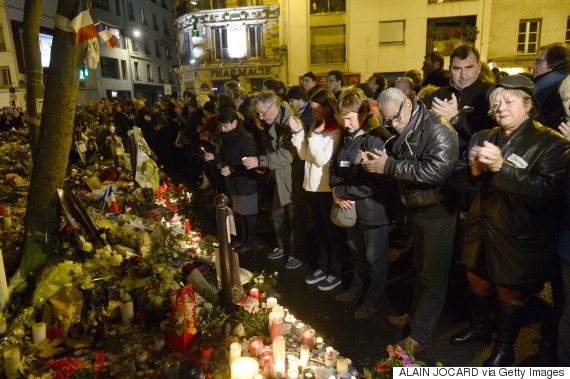 People applaud while uniting for a tribute at a makeshift memorial for the victims of a series of deadly attacks in Paris, near the 'Belle Equipe' cafe on rue de Charonne in Paris on November 20, 2015
Happy to see Parisians out tonight enjoying their sidewalk cafe tradition. #ParisAttacks #21h20 pic.twitter.com/UIdAloh2Lt

— M. Caruso-Cabrera (@MCaruso_Cabrera) November 20, 2015
That's right RT @mollymhunter "One love." #21h20 pic.twitter.com/Bofn27eiru

— Asteris Masouras 正义 (@asteris) November 20, 2015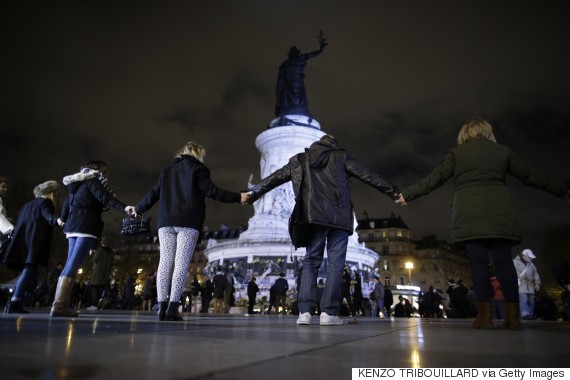 People unite for a tribute near a makeshift memorial for the victims of a series of deadly attacks in Paris, at the Place de la Republique in Paris on November 20, 2015
one week #ParisAttacks anniversary parisians will not cowed as they vome out onto the streets #21h20, #Paris dances pic.twitter.com/lzsoK7sPY5

— tycoonewsEARTH (@tycoonewsEARTH) November 20, 2015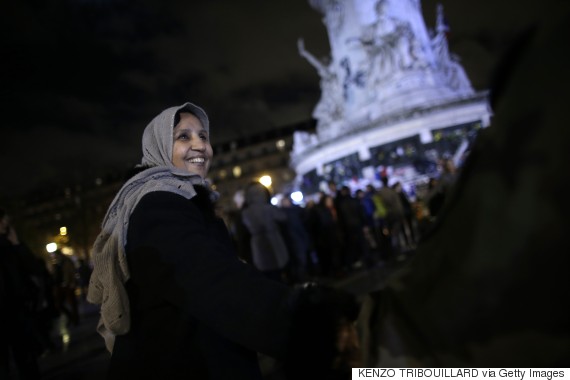 A woman reacts as people unite for a tribute near a makeshift memorial for the victims of a series of deadly attacks in Paris, at the Place de la Republique in Paris on November 20, 2015
Last Friday it was fear, but tonight the French decided to make some defiant noise #21h20 #ParisAttacks pic.twitter.com/ORZnEAfu8L

— Hanan Razek (@HananRazek) November 20, 2015
Candles stay lit even on this drizzly night at la Place de la Republique. #ParisAttacks #21h20 pic.twitter.com/aYqy8kVlBC

— Molly Hunter (@mollymhunter) November 20, 2015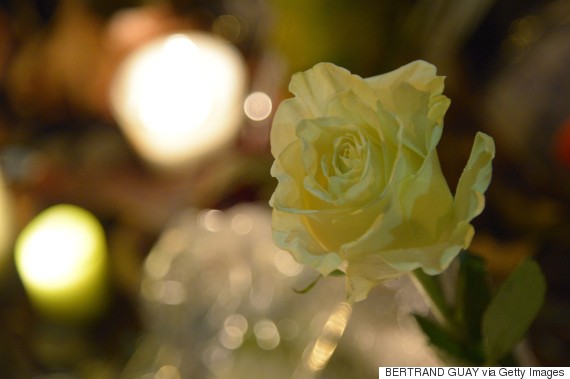 A picture taken on November 20, 2015 shows a flower at a memorial set-up near the Bataclan theatre in Paris
SEE ALSO: