The far-right and largely irrelevant political party has fallen for a satirical news article in which it is claimed Jeremy Corbyn is implementing a "hug a jihadi" policy for Labour party members.
Obviously this is not true.
The first clue is the article is from Newsthump, a rather brilliant satirical site.
The second clue is the headline: "Terrorists should be made to sit on naughty step until they're sorry, insists Corbyn."
The third clue is it's OBVIOUSLY a spoof article.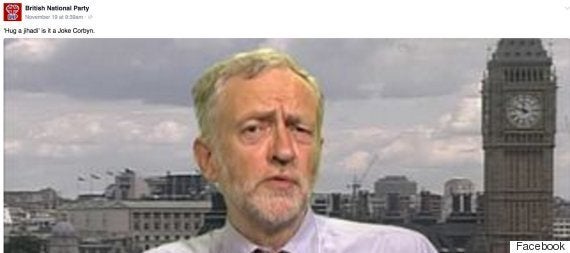 Which is true, but not in the way in which they intended.