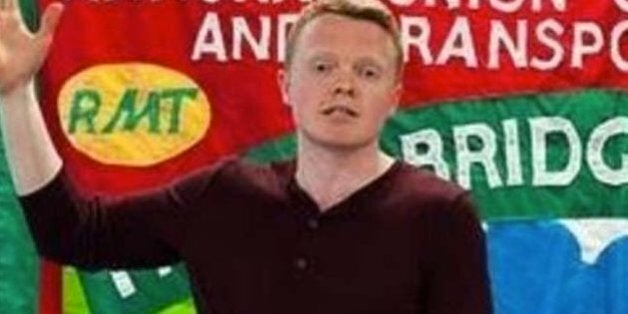 Jeremy Corbyn looks set for a new power struggle with Labour MPs amid claims of a social media crackdown on his critics and fresh speculation that his suspended adviser will keep his post.
The chances of Mr Corbyn's political adviser Andrew Fisher keeping his job appeared to be boosted after a leading leftwing member of the ruling National Executive Committee said that his position will be 'satisfactorily resolved very shortly'.
The move would increase tensions between the Labour leader and his MPs and comes as it emerged that Labour is to develop a 'code of conduct' on the use of social media.
Although the code would be used to curb vitriol on all sides on Twitter and Facebook, MPs who have been vociferous in their criticism of Mr Corbyn could face a crackdown if they undermine the leadership.
He had tweeted last year that voters should opt for Class War in Croydon South, rather than the Labour candidate Emily Benn, Tony Benn's granddaughter.
Furious Labour MPs called for action against Mr Fisher once his tweets were highlighted, but he kept his post alongside Mr Corbyn.
Last week Labour sources said that the party's ruling NEC meeting was simply informed that the investigation into Mr Fisher - an investigation ordered by General Secretary Iain McNicol - was ongoing.
Now grassroots activist and NEC member Pete Willsman has hinted that progress has been made.
Writing on his blog, Mr Willsman said: "The press and media have told us that the NEC was going to be locked in combat over the issue of Andrew Fisher.
"In fact, this matter was not discussed. I understand that the officers' investigation is nearing completion and that the matter will be satisfactorily resolved very shortly."
That phrase "satisfactorily resolved" will fuel speculation that Mr Fisher will be probably be reprimanded but allowed to keep his job as adviser to the Labour leader.
His allies have suggested that he should not be kicked out for the 'silly tweet', particularly as it was made before he was appointed as Mr Corbyn's adviser and as he had campaigned for Labour in a neighbouring seat.
But some Labour MPs will be furious if he is allowed to resume his post in the leader's office.
In August 2014, Mr Fisher tweeted: "if you live in Croydon South, vote with dignity, vote @campaignbeard" - the Class War candidate. Fisher has since apologised "unreservedly" for the tweet.
Soon after his suspension this month, Mr Corbyn said in a statement: "I have full confidence in Andrew Fisher and his work I respect the integrity of the General Secretary's office and trust that this matter will be settled as quickly as possible."
Labour rules prohibit members from actively campaigning for a rival party or candidate.
The rules state that any member who "joins and/or supports a political organisation other than an official Labour group or other unit of the party, or supports any candidate who stands against an official Labour candidate... shall automatically be ineligible to be or remain a party member".
In his report on last week's meeting, Mr Willsman also claimed that the NEC had agreed to develop a new code of conduct for social media use.
"Several NEC members raised the issue of the very harmful leaks to the media and the very damaging way in which social media is being used. It was agreed that we need to develop a Labour Party Code of Conduct in relation to the use of social media," he wrote.
"Jeremy thanked the party staff, the NEC and party members for their support in the face of a hostile attack on him personally and on the party."
The 'harmful leaks to the media' may well be a reference to MPs revealing anonymously the criticism Mr Corbyn has faced in recent weeks, not least at the recent Parliamentary Labour Party meeting, when he was challenged on 'shoot to kill' policing.
Two Labour MPs, Caroline Flint and Siobhain McDonagh have praised party executives for taking action to investigate Fisher.
And Labour peer and former trade union chief Margaret Prosser, who had written to demand an investigation into Mr Fisher, said this month that she was pleased that "Jeremy Corbyn has now discovered the importance of abiding by rules and protocols".
"Let's hope he has been on the road to Damascus," she said at the time.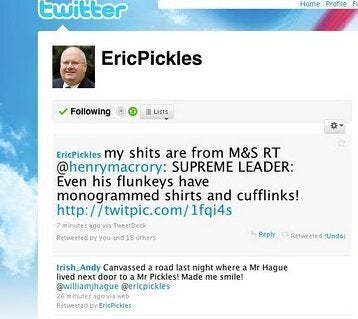 8 Times MPs Could Have Really Used New House Of Commons Social Media Advice - Twitter Gaffes