Star Wars: The Force Awakens looks set to be the largest entertainment launch of the last 10 years and to mark the occasion, Google is doing something rather special.
Along with letting you customise your Google Apps to either the light or the dark side, Google has thrown in a rather special easter egg into the main search engine that will have you giggling like the child you were when you first saw the films.
How do you set it off? Just Google: 'A long time ago in a galaxy far far away'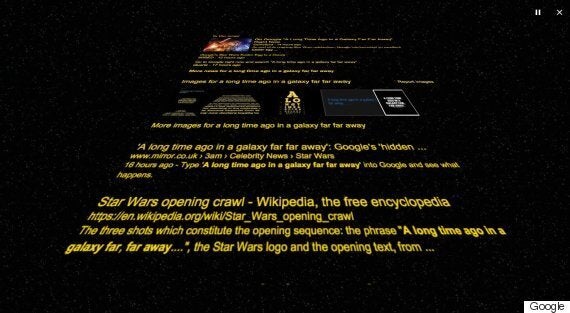 This is just the start though. Google also unveiled an amazing new feature which would transform your Gmail, Google Maps and YouTube apps dependent on which side of the force you wanted to choose.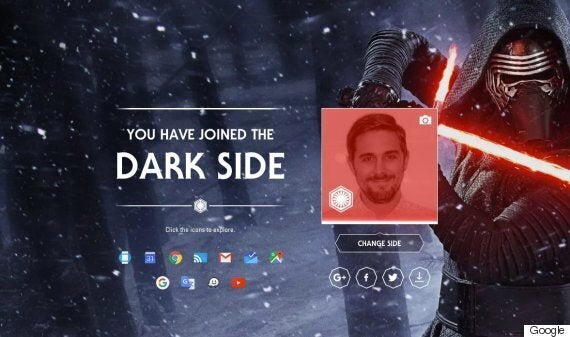 Called 'Awaken The Force Within', head to this link and the app will ask you to choose either the light side or the dark side. Once you've chosen Google will transform each of its apps with themed content from wallpapers, to little easter eggs.
These include transforming Google Maps to include either Tie Fighters or the iconic Millennium Falcon. Your Gmail is given a Star Wars makeover as well dependent on which side you chose.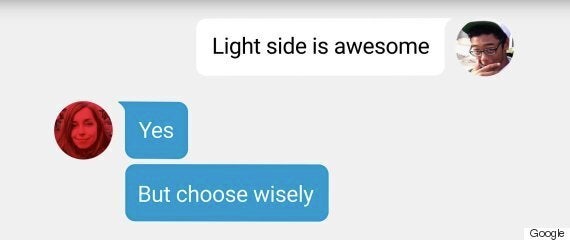 There's also, and this will come as a surprise we're sure, a makeover for Google Calendar which adds in the dates of all the showings so you'll be able to go see the film asap.
In case you're wondering, here's how the world is choosing right now...

Popular in the Community