A vulnerable woman has been left in critical condition after being targeted by fireworks at a residential care home in Barking.
Donna Stringer, 43, who has learning difficulties and needs a wheelchair, was hit at Beccles Drive where a fire caused by a gang left her fighting for her life.
Detectives hunting the gang released CCTV footage of them firing the explosives at the house from their moving car.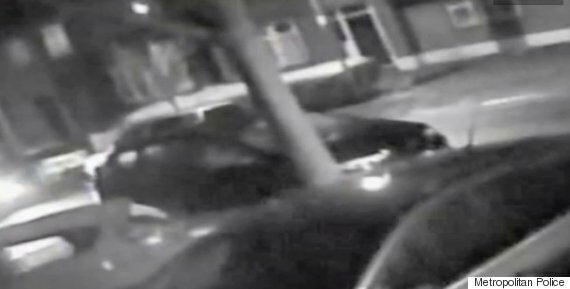 Police released CCTV footage of the attack
The gang are believed to have targeted a number of homes in the Barking area of east London during the night of Friday, November 13.
"This is a deeply upsetting incident involving an innocent and helpless victim who has severe learning difficulties.
"Donna is fighting for her life in hospital; medical staff are working tirelessly around the clock to keep her condition stable in the hope that she will recover.
"The fire has caused significant damage to the care home and devastated Donna's loving family.
"It is vital that anyone who has any information about this incident comes forward and shares what they know as soon as possible.
"I would like to hear from anyone who has any information that may help us identify who is responsible."
Council leader Darren Rodwell said: "This was an extremely cowardly act on some of the most vulnerable people in our community. It was not just an attack on them but an attack on our whole community."
Anyone who has information is asked to contact Barking and Dagenham CID on 020 3276 1096 or via 101. Witnesses can also email information to LBBDAppeal@met.pnn.police.uk or contact Crimestoppers anonymously on 0800 555 111.