A man has been caught on footage causing £9,000 worth of damage to an Aston Martin V8 Vantage, whilst pushing a baby in a pram.
The unsettling incident saw the suspect use his key to scratch the side of the car, valued at around £100,000.
Police released the dash cam footage in an attempt to help identify the man, who took out the attack in a supermarket car park on Morning Lane, Hackney.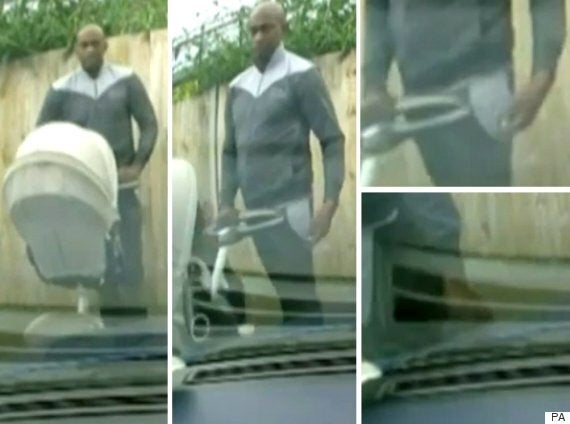 The man appeared to brush past the car, but can be heard scratching its surface
The incident occurred after the owner of the vehicle left to go shopping, leaving his camera on.
The suspect, wearing a full tracksuit, then approached the car, scratching the side as he walked past.
Upon arriving back at his vehicle, the car owner noticed the vandalism and contacted police, notifying them of the criminal damage.
Daniel Sanford, a journalist for the BBC, has since claimed that a man has been arrested in relation to the video:
Dash cams are becoming increasingly popular with motorists and this is highlighted by the amount of police footage released from them.