Radio X may be forced to change its name, as Global Radio's applications to trademark Xfm's new name have been opposed.
READ MORE:
Four separate applications to the Intellectual Property Office were made in August, Music Week reports, however they have all been contested by a mystery opposer.
Global Radio are yet to comment on the matter.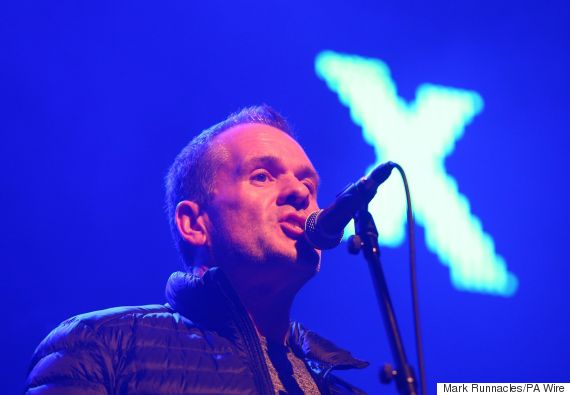 Radio X's Chris Moyles
The new look Radio X launched in September, with former Radio 1 presenter Chris Moyles in the hotseat on the breakfast show.
He's joined on the line-up by a host of big names, including Vernon Kay and 'The Voice' mentor Ricky Wilson.
While we'll have to wait until January for official listening figures to be published, Chris seemed to be a hit with fans when he took over - despite the fact his signature half-hour breaks between songs are also back - though Radio X and Global Radio drew criticism from some, after announcing a "male-focused" strategy.
Chris addressed the criticism head on during his first show, choosing a Girls Aloud track as his first Radio X song and he went on to discuss the matter in an interview with NME magazine.
"It's b*******. The whole male focused thing came out of the blue," he told the mag. "A load of us presenters went out for a beer the other night and everyone who was there was like, 'This is bulls***, who said this?'
"The weirdest thing is, if that's what they secretly want to go for, they're f*****, because my audience was always 50/50 male and female, if not with a slight edge towards females. I don't think that will change much."
LIKE US ON FACEBOOK | FOLLOW US ON TWITTER