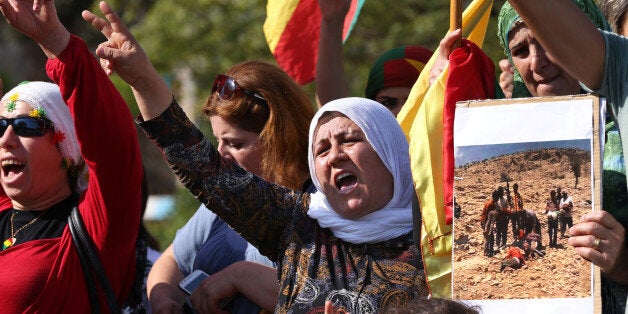 The Labour leader's admission he remained unconvinced Britain could both defeat Isis and protect itself by joining the coalition committing airstrikes in the region has prompted a barrage of criticism.
A significant number of comment pieces appeared in the media on Friday, though, setting out opposition to Cameron's Bill with varied reasoning.
While public support has shifted significantly in the two years since that famous Government defeat - 59% of people now back RAF air strikes - top pundits still echo much of Corbyn's sentiment.
Their frustration, best put by the Financial Times' managing editor, Robert Shrimsley, is that there are sensible arguments for not intervening in Syria which are not being made properly.
Many top pundits share his view, or sit somewhere on the spectrum of opposition to the government's sole use of air strikes as a means to stem the growth of Isis.
Read their compelling arguments: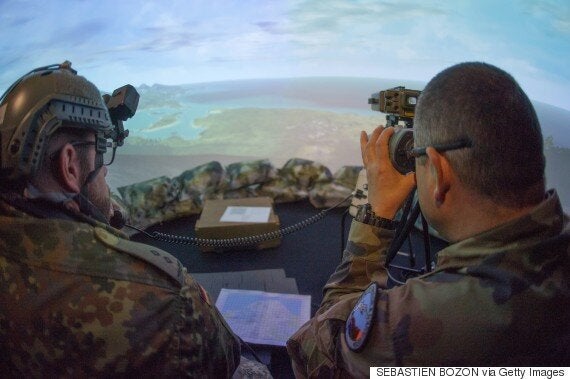 A German and a French soldier simulate military exercises of ground-guided strikes at the Nancy Air Base in Thuilley-aux-Groseilles
He called for a better briefing on how British air strikes would help ease the politically-fragmented nation before any action was committed to.
"David Cameron's plan for joining the war in Syria is a worrying document, full of wishful thinking about the political and military situation on the ground," Coburn said.
"It is a recipe for repeating past failures in Iraq, Afghanistan and Libya, misjudging the strength of potential enemies and allies alike...
"Britain may only be contributing minimal forces to the war against Isis, but it should not be fighting such a dangerous antagonist without a better knowledge of the battlefield."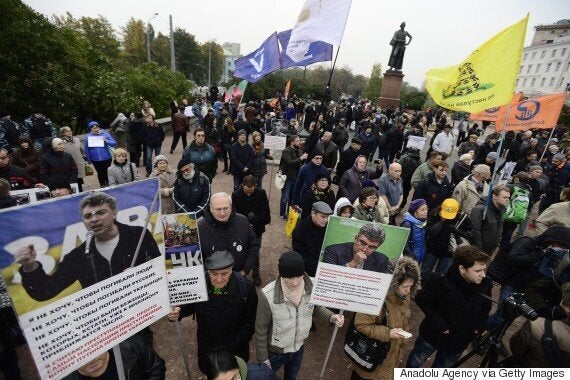 Demonstrators protest against the Russian air strikes in Syria, in the Suvorov square, Moscow
Photo from the Russian Defense Ministry showing a target hit during an air raid in the Idlib province
Even a Daily Mail columnist has said he was not convinced by Cameron's address to the Commons on Thursday laying out new proposals on military intervention.
"Skepticism seems justified about the likely achievements of us bombing targets in Syria," Max Hastings wrote.
"Over the past 17 months, the US Air Force has flown 58,000 sorties over Iraq and Syria, carrying out 8,300 strikes in the course of its Operation Inherent Resolve.
"It seems fanciful to suppose that Britain's tiny Tornado element of a handful of planes, which has so far flown 1,600 sorties and conducted 360 strikes can add much...
"Until we have further evidence, it is hard to accept the Prime Minister's assurance that a credible plan for Syria is in place."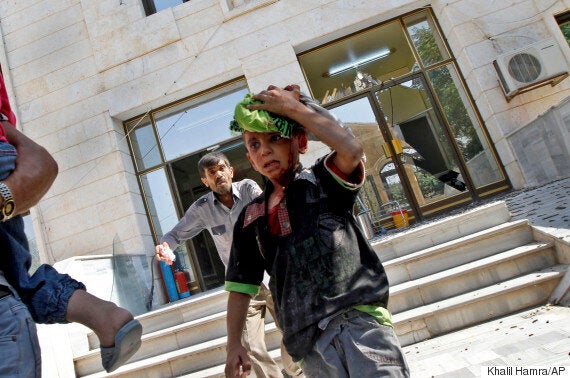 Injured Syrians evacuate a field hospital after a second air strike in the town of Azaz
A former Brigade Commander penned a letter to the Times on Friday recalling his fears that successive interventions in Iraq would needlessly kill civilians, fuelling the anti-West sentiment peddled by Isis.
"Coalition air forces, however careful when bombing Syria, are killing civilians," he wrote.
"We are not alone in mourning those who died through acts of violence. The killing only increases radicalisation and hatred of the West ...
"How much better it would be if we could persuade all the involved parties fighting Isis to work as one, stop providing arms and money to any side and help overcome the economic, political and social problems in the region.
"Terrorism will be defeated by idea, not bombs."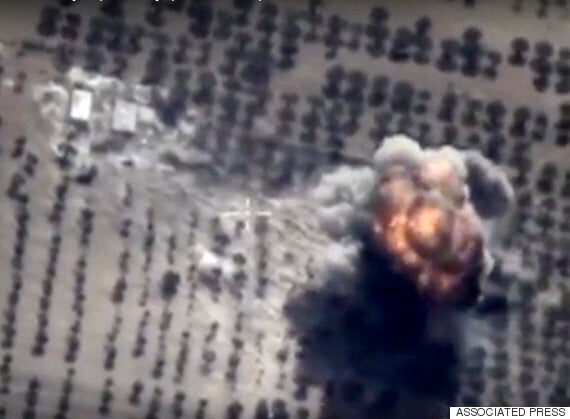 One German author and politician who spent 10 days with Isis fighters last year has also criticised the proposed Bill Corbyn has said he will vote against when MPs are balloted.
Jürgen Todenhöfer, regarded as one of those with the greatest insight into the Islamist militants, has claimed that for every child murdered in air strike blunders new legions of terrorists will rise.
"A bombing strategy employed by France - which, potentially, will now be joined by Britain - will above all hit Syria's population. This will fill Isis fighters with joy," he wrote in Friday's Guardian.
"Hollande could only make them happier if he were to send in ground troops as well: western boots on the ground in Syria is the ultimate Isis dream.
"Instead of mainly killing Muslims, they are desperate to live out their imaginary apocalyptic showdown between good and evil, which they can at last fight against theUS, the UK and France - on the ground.
"They would have a good chance of winning battles there too," Todenhöfer added, commenting: "These fanatical fighters have excellent military training and love death. Western soldiers love life. The west cannot beat Isis with military means."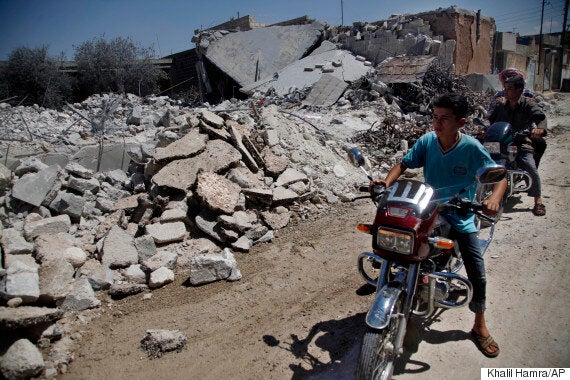 Syrians on motorcycles look at the damage of a destroyed house after it was hit by an air strike killing six civilians in the town of Tal Rifat
Despite backing intervention, columnist Melanie Phillips has succinctly explained why air strikes alone won't defeat Isis and are likely instead to lead to failure.
She derided the "one hand behind our back" response to Syria - bombing but not putting troops on the ground for fears MPs will veto the latter suggestion and kill off any action at all - as a "futile military adventure" in the Times.
"British ground troops are essential to ensure that Isis really will be destroyed," she opined in her weekly article on Friday. "But as Cameron knows, there is no way he could get the Commons to agree.
"This is largely because the mess in both Iraq and Afghanistan has convinced the British public that any western intervention in the Middle East is bound to make things even worse.
"So it is not prepared to lose any more British soldiers in another futile military adventure.
"But a half-hearted war is bound to fail. If a country takes military action, it has a duty to do it properly. And the tragic irony is that much of the Afghan and Iraqi mess is due to the West's refusal to do just that by committing itself to the long-haul."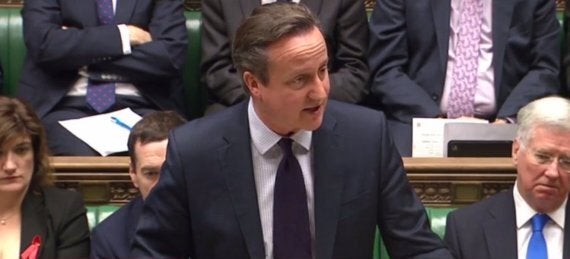 The PM makes his statement to the House on Thursday, setting out proposals to intervene in Syria
Cameron has not yet made clear when he will call MPs to vote on whether to join the US, France and Russia in deploying airstrikes in Syria.
He is fearful of losing the ballot just as he did in 2013 and suffering a huge humiliation, so will take time to make sure enough MPs are on side to win, despite some rebels on his own benches already having said they will not support the Bill.
Popular in the Community