Vladimir Putin has been warned not to "play with fire" over the Turkish military's downing of a Russian jet, amid growing tension between the two countries.
Turkish president Tayyip Erdogan also said the Russian president should not mistreat Turkish citizens in Russia if he does not want to want to damage relations with his country.
The destruction of the Russian plane - and arguments over whether it was in Turkish airspace - have fuelled tensions between the two countries this week.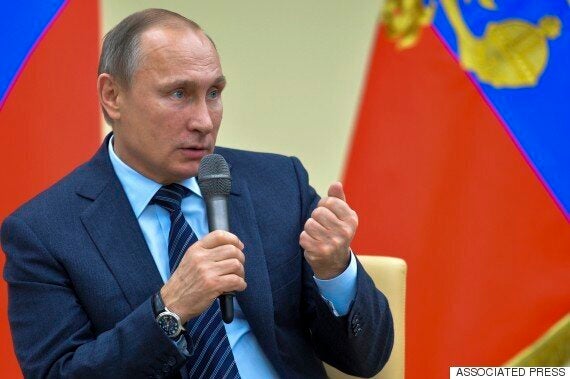 Erdogan (below) told Putin (above) not to 'play with fire' amid growing tension between Turkey and Russia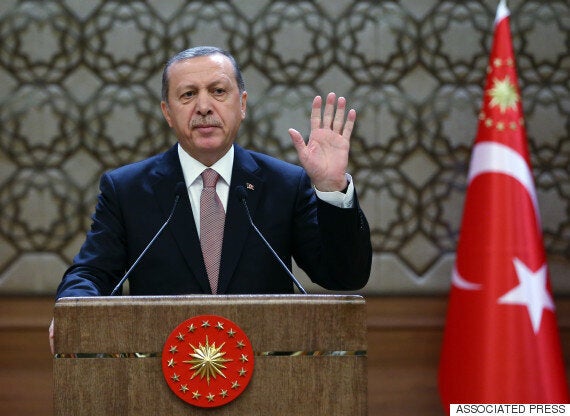 On Friday, Russia's Foreign Minister Sergei Lavrov said Moscow would end its visa-free regime with Turkey from January 1, which could damage the Turkish tourism industry.
Putin has also ordered the deployment of the long-range air defence missile systems to a Russian air base in Syria just 30 miles south of the border with Turkey to help protect Russian warplanes.
The Russian military also warned it would shoot down any aerial target that would pose a potential threat to its planes.
In a speech to supporters in northeast Turkey, Erdogan said: "It is playing with fire to go as far as mistreating our citizens who have gone to Russia.
"We really attach a lot of importance to our relations with Russia... We don't want these relations to suffer harm in any way."
The Russian president has reportedly refused to contact Erdogan because the Turkish president will not apologise for the downing of the jet.
Russia insists the plane never left Syrian airspace but the Turkish say it strayed into theirs and was shot down after repeated warnings.
One of the pilots was killed by gunfire as he parachuted to the ground but the other survived.
Russian politician Sergei Naryshkin called the destruction of the plane "intentional murder".
The destruction of the plane complicated the West's plans for Syria, where Russia has been bombing Islamic State alongside France and the US.