Caroline Lucas has lashed out at supporters of military action in Syria during a debate with Labour MP Mary Creagh on Tuesday's episode of BBC Daily Politics.
The Green Party MP set out her peaceful solutions to combat the so-called Islamic State militants and took specific aim at the government for not sanctioning "Saudi-Isis finance deals".
"When it comes to Saudi there are all sorts of financial measures that we could impose that we've been happy to sanction Russia for over Ukraine - yet we're not taking those against Saudi Arabia.
"At the moment we know that Saudi isn't clamping down on the families and others that are still channelling finance towards Isis," she said.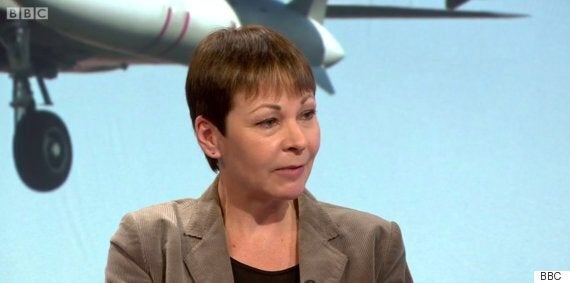 Caroline Lucas on her peaceful solutions to the Islamic State
Lucas was responding to a question from presenter Andrew Neil, "Without military action, how will you put pressure on them? [IS]" he said.
The former Green party leader also laid out her simple solutions to the crisis in a lively debate with Creagh: "At the minute we always look at the military response as the fastest and easiest thing to do and we don't necessarily look at the other ways in which Isis is being fed.
"It's being fed by finance, weapons, it's being fed by the chaos of the Syrian civil war and all of those need to be addressed as well," she directed at the Labour MP.
To which Creagh addressed her reasons for supporting the bomb strikes, describing the country as the "failed state of Syria" and claiming that the last thing that should happen is border closures in Turkey.
"As long as we leave Islamic State there - they now have 30,000 fighters from over 100 different countries - if we are prepared to just allow them to regroup and recruit in Raqqa we will never have peace in Iraq and never have peace in Syria," she said.
To which Lucas hit back: "Mary on that point there were 15,000 recruits last year from 18 countries. My point is that the bombing has lead precisely to the increase in recruits, to now being double that at 30,000."
Popular in the Community