Doctors say the 69-year-old, who was transferred to Broadmoor after being diagnosed with paranoid schizophrenia, should be moved to a specialist prison unit. The final decision now rests with Justice Secretary Michael Gove.
Returning Sutcliffe to prison would reportedly save taxpayers £300,000 a year.
The tabloid press have lauded the decision with The Sun writing in an editorial that it "couldn't happen to a nicer bloke", but Sutcliffe's time at Broadmoor has hardly been incident free. An attempt to strangle him to death there, while he was also stabbed in the eye with a ball point pen.
Yorkshire Ripper Peter Sutcliffe
Dr David Ho, a former employee at the high-security psychiatric unit, told BBC Radio 4 on Tuesday that he wouldn't say "there's too much difference" between the type of life Sutcliffe would have in prison, compared to what he had endured in Broadmoor.
He said: "Even for prisons the idea that that they're Victoria and full of dark dungeons is long gone. A lot of the modern prisons are very pleasant to live in by modern human rights standards."
Dr Ho admitted the focus at Broadmoor was more on treatment, "so it is still a hospital environment", than punishment, however, he explained those admitted there were still "expected to perform to a regime, to participate in treatment and engage".
He said: "So I wouldn't say Broadmoor or a prison is cushy."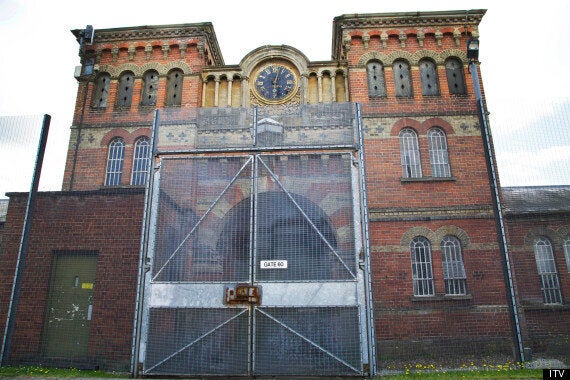 A friend of Sutcliffe, who was given 20 life terms for murdering 13 women, and the attempted murder of others, has been quoted in The Sun as saying the killer fears he will be sent to Wakefield prison, a Category A facility dubbed "monsters mansion" on account of it being home to some of the UK's most notorious prisoners.
The unnamed friend said Sutcliffe told him: "It might be Wakefield. What a disaster. I'm devastated and have lost all hope. Category A prisons are a pit of black despair and hopelessness. I'll spend the rest of my days there."
The friend goes on to detail Sutcliffe's issue with being returned to prison, saying the nurses in Broadmoor discuss treatment options and are "friendly and patient", whereas in prison they "bung you your tablets and expect you to get on with it". He would also not be able to make the 15 phone calls a week he had become accustomed to.
The Ministry of Justice has refused to comment on the category of prison Sutcliffe would be sent to, as a final decision on where the criminal is to be placed, is yet to be made.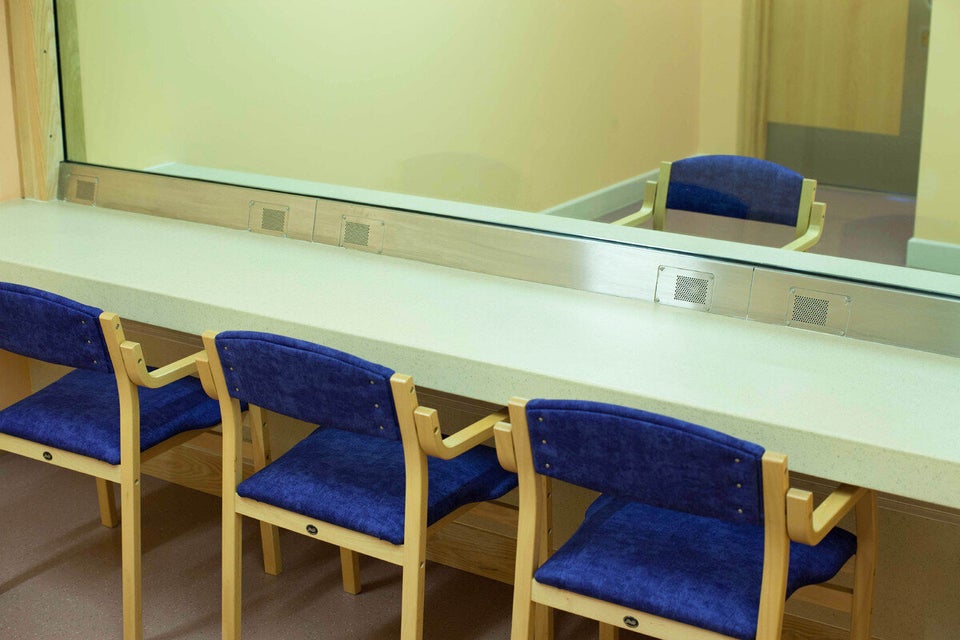 Inside Broadmoor Hospital
While Wakefield prison is home to some of the UK's most despised criminals, like child sex offender and killer Roy Whiting and Lost Prophet child abuser Ian Watkins, Broadmoor also has a host of ultra violent guests, some of whom Sutcliffe has come in to close contact with.
Richard McCann, the son of Wilma McCann, Sutcliffe's first victim said he is "fine" with whatever decision the Ministry of Justice makes, even though he feels there is a "difference" between an inmates' life at Broadmoor versus a prison.
"I'm not in a position where I'm full of anger and hatred and I want to see him in a cell," he told the BBC.
"Personally I've let go of any anger for what he did to my mum, it's just not there. I've come to terms with it."
McCann concluded: "There are a lot of people that are ill in a prison environment, but it is 40 years since it happened. I'll let the professionals make the decision and hopefully they'll make the right one."
The Ministry Of Justice said in a statement: "Decisions over whether prisoners are to be sent back to prison from secure hospitals are based on clinical assessments made by independent medical staff.
"The High Court ordered in 2009 that Sutcliffe should never be released. This was then upheld by the Court of Appeal
"Our thoughts are with Sutcliffe's victims and their families."
Sutcliffe, who was convicted at the Old Bailey in 1981, was moved to Broadmoor from Parkhurst jail in 1984 after being diagnosed with paranoid schizophrenia.
The former lorry driver, from Bradford, West Yorkshire, was dubbed the Yorkshire Ripper because he mutilated the bodies of his victims using a hammer, a sharpened screwdriver and a knife.
He later told psychiatrists who examined him, and gave evidence at trial, that while working in a graveyard in 1967 he heard a voice, which he took to be a divine voice, which told him it was his mission to kill or eradicate prostitutes.
Sutcliffe carried out his first attack on a woman on July 5 1975 - but not all of his victims were sex workers.
Court of Appeal judges dismissed an appeal in 2011 by the serial killer, ruling: "Even accepting that an element of mental disturbance was intrinsic to the commission of these crimes, the interests of justice require nothing less than a whole-life order."
Meanwhile, Broadmoor has previously been rated inadequate by a watchdog, with concerns raised about patients being physically restrained too often.
Inspectors from the Care Quality Commission said they did not see convincing evidence that seclusion and restraint were only being used in cases where it was deemed absolutely necessary.