Vintage baby names are all the rage at the moment, so we've delved into the history books to find popular baby names from 1914 and picked the ones we think are in need of a comeback.
Back in 1914, all of the names below were in the top 100 for baby girls in the UK.
Some will still be familiar as perennially popular choices - Elizabeth, Rose and Emily, for instance - while others, like Elsie and Florence, were once seen as outdated but have already begun their return to popularity.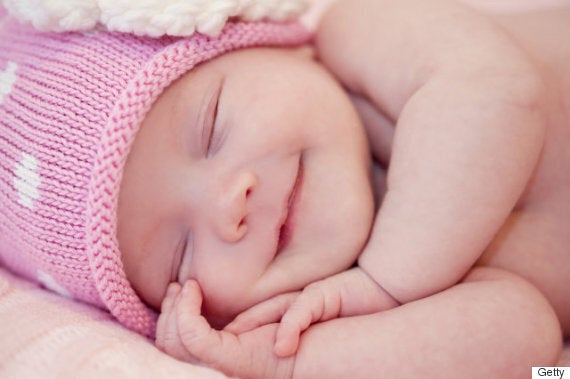 Some names may never emerge from the obscurity they've fallen into (sorry Winifred!), but others are just begging to be dusted off and brought back to prominence. Choose one of these for a baby girl, and we reckon you'll be ahead of the curve.
Given to only three babies last year, Beryl is one of the jewel names which first became popular in the late 19th century. Varieties of the precious stone include emerald and aquamarine as well as the traditional red beryl. Novelist Beryl Bainbridge and iconic artist Beryl Cook are among famous bearers.
Although 'Jo' can still be heard as a shortening of Joanna or Joanne, the name Josephine has largely fallen out of favour - only 187 girls were called it in 2013 - but we think it deserves to make a comeback. After all, Louisa May Alcott's novel Little Women remains a popular classic, so why not the name of its spirited heroine?
Banish all thoughts of Coronation Street's Audrey Roberts from your mind, and focus instead on the timeless elegance and sophistication of Audrey Hepburn. Still an icon to girls and women today, the actress' sense of style, charm and devotion to charity work make her a worthy namesake. In fact, the US is already taking notice - Audrey is now among the top 50 girls' names stateside.
From a Latin root meaning woods, Sylvia has a delicious snaking sound to it which indeed calls to mind a forest of whispering trees. Although only 42 girls were named Sylvia last year, it could easily sit alongside the likes of Amelia, Olivia and Sophia, all of which made the top 20 last year.
Long-ignored, Martha is now steadily marching its way back up the baby name list. In 1996, it was languishing at 214th, but last year it had risen to 73rd most popular name choice for girls in the UK. Biblical in origin, it means 'lady' and was famously borne by Martha Washington, the original First Lady of the USA.
For vintage glamour, one need look no further than Nora Charles, the cocktail-quaffing heiress who solved mysteries alongside her husband in Dashiell Hammett's 1934 novel The Thin Man and the subsequent film series (in which she was immortalised by Myrna Loy). A snappy, no-nonsense name which retains a feminine ring, this is the perfect candidate for a revival.
Clara Bow, nicknamed 'The It Girl' for her indefinable on-screen charisma, made a splash with 1920s audiences for her scandalous portrayals of feisty 'modern women' in films like The Wild Party and Ladies of the Mob. What better choice, then, for a 21st century baby name? Derived from the Latin word for 'clear' or 'bright', Clara comes from the same name family as Clare/Claire and the Italian name Chiara.
Lily is riding high in the name popularity stakes at the moment, and this elongated French version of Lily makes for a nice twist on the current trend. Namesakes include fiery left-wing playwright Lillian Hellman and silent movie icon Lillian Gish.
Mabel has an irresistible 'sassy telephone operator' ring to it, even if most of the Mabels around these days are more likely to be queuing for their giro than Charlestoning. Not for long, though - the name has enjoyed a sharp rise in popularity in recent years, so get in while you can. Shorten it to 'Mabes' or 'Mabey' for a more contemporary feel.
One of the Jewish heroines of the Old Testament, Esther - which comes from the Persian for star - was a popular name choice back in 1914, but was given to only 329 girls last year. Combining the regal dignity of its biblical namesake with a unique sound which eschews the usual feminine name endings like 'a' and 'ia', Esther is a great compromise between tradition and innovation.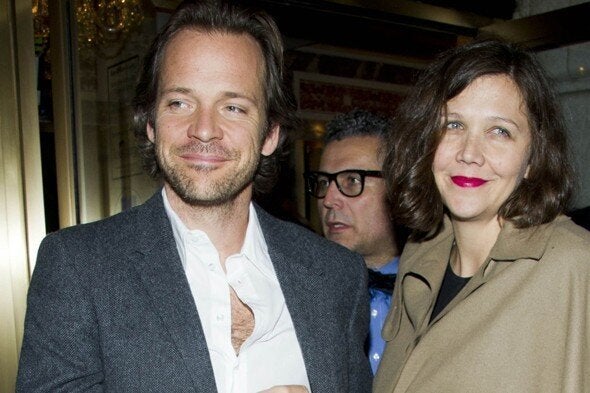 Celebs' traditional name choices