A man who was too quick to play with his granddaughter after she'd been fed has learned his lesson for future playtimes.
Leonard Debolt was bouncing baby Emersyn up and down with her legs wrapped around his neck shortly after their Thanksgiving dinner.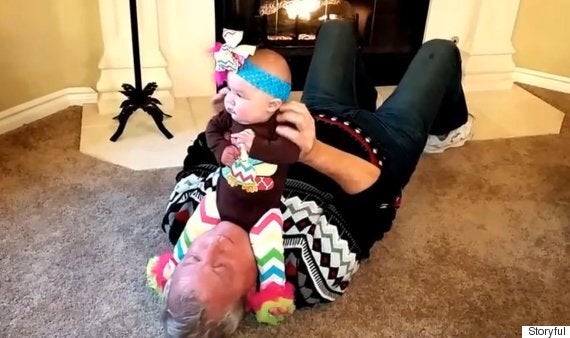 Someone in the background playfully tells Emersyn while she is being bounced: "please, please throw up on up, right on his face."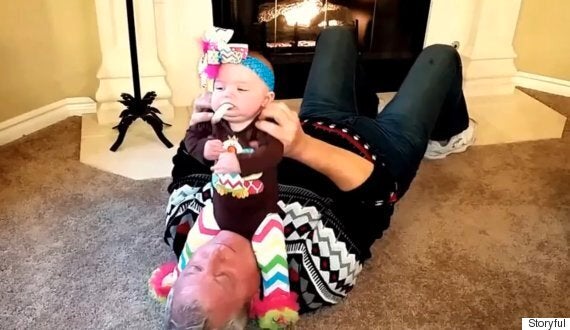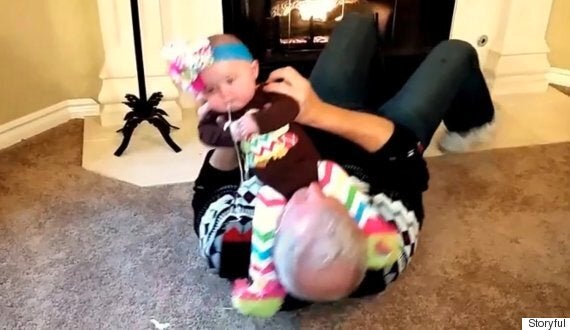 Debolt is quick to react, moving his head to the side as Emersyn carries on as if nothing else has happened.
Cue the rest of the family entering the shot to clean them both up, while the granddad lays there in disbelief.
"And you even got it on camera!" he shouts.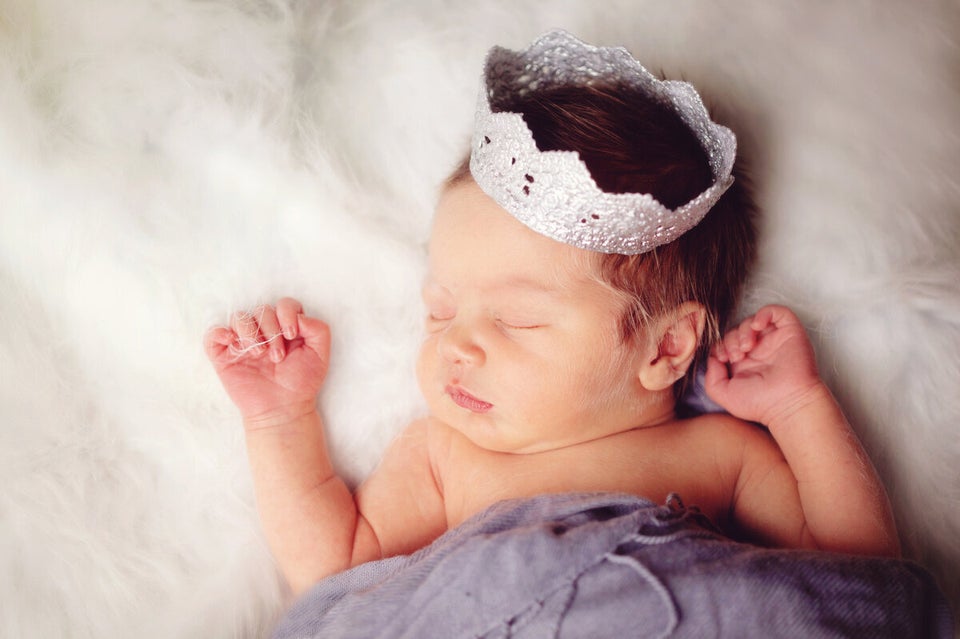 2015 Baby Name Predictions That Came True