A three-year-old boy has demonstrated his incredible literacy skills by spelling a word even some adults would find tricky.
Landon uses his colourful letters to correctly spell out 'xylophone' with what looks like no help whatsoever from his mum and dad.
Landon's mum said he frequently spells long words with his letter magnets and has mastered: octagon, trapezoid, diamond, dodecagon, elephant and basketball. So she started to film his work.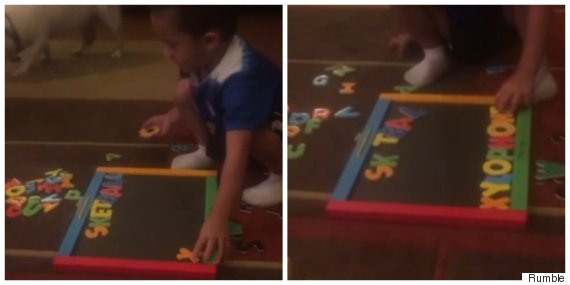 SEE ALSO:

Clever Toddler Pretends To Cry As Dad Cuts Fingernails But Ends Up Laughing Instead

Christmas Presents For Children And Toddlers: 25 Toys And Games For Christmas 2015

Swearing Toddler Gets Angry And Tells Monkey To 'F*** Off' During Safari Trip