A doctor came very close to mispronouncing Jeremy Hunt's name on Thursday's BBC Question Time while making a point about patients not wanting to have lifesaving operations at the weekend.
The unnamed man's comments came during a discussion on the Health Secretary's implication that the higher weekend death risk at hospitals was due to poor staffing.
But the doctor told the panel that his liver transplant patients did not want to have an operation at the weekend because they were worried that they might not survive, so the organ goes to someone else.
During his passionate speech, which received rapturous applause from the audience, the doctor merely referred to the Government minister as "Jeremy" through fear that he might mispronounce his surname on purpose.
He said: "I work in liver transplant.
"My patients do not want to come in on weekends for an emergency transplant because they believe Jeremy - I'm not going to pronounce his surname because I might mispronounce it deliberately - because they think that by having a lifesaving transplant operation they will die and that liver goes to someone else.
"Now, given his profound incompetence at this junior doctors contract issue, as well as previous health secretaries, is it not time for a cross-party healthcare commission to save our NHS?"
His speech was not only very well received among the audience and panel members, but was also highly praised on social media:
Also on the Huffington Post UK: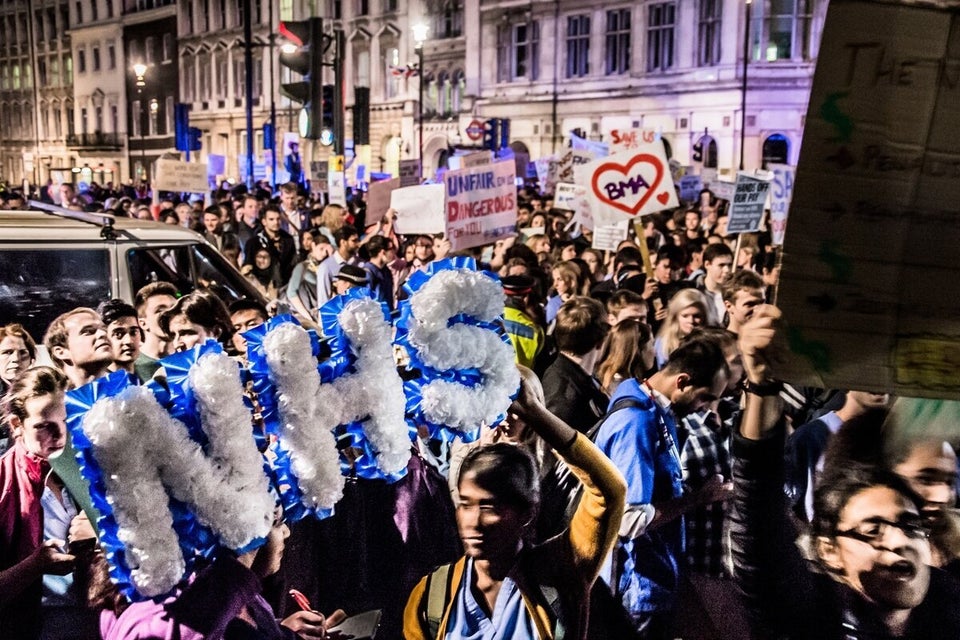 6 Things To Know About Junior Doctor Contract Changes
Related