Republican presidential candidate Ben Carson displayed his formidable foreign policy acumen on Thursday, mispronouncing "Hamas" several times during a speech to wealthy Jewish donors.
The former neurosurgeon, whose campaign has been littered with gaffes, was one of 14 candidate speakers addressing the Republican Jewish coalition, but the only one to repeatedly confuse the extremist fundamentalist Islamic movement with the popular mashed chickpeas dip "hummus."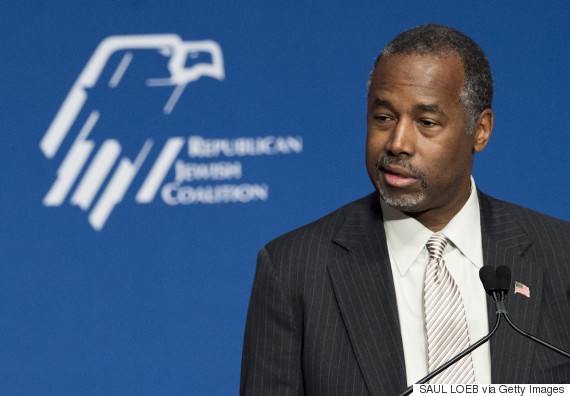 Carson speaks during the 2016 Republican Jewish Coalition Presidential Candidates Forum in Washington, DC, December 3, 2015
According to reporters at the convention, Carson said "hummus" several times, before evolving to "amis" and then finally landing on "Hamas."
This of course has been done before...
Carson wasn't the only prominent Republican to offer sage international advice this week. Erstwhile vice-presidential nominee Sarah Palin, whose own considerable foreign policy expertise runs to "seeing Russia from her house," offered a detailed plan on Thursday for dealing with the Islamic State.
"You have to quit being this namby-pamby, kind of milquetoast, 'let's discuss things with them, let's reach out and try to understand them,'" Palin said. "No, they're the enemy, they're evil."
So that's the Middle East fixed...
SEE ALSO: