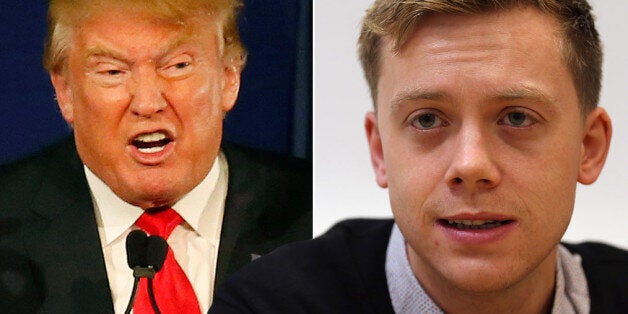 Owen Jones has received huge support from his online following for his latest attack on controversial US Presidential-hopeful Donald Trump.
Jones, a staunch critic of the Republican frontrunner, used his latest Guardian column to hit out at Trump for his call to ban Muslims from entering the US, a tactic, he claimed, which played into terror group Isis' hands.
"Trump demonstrates that Islamic State is winning," he declared on Tuesday, qualifying: "One of the death cult's strategic aims is to divide western societies from western Muslim communities: to fuel a sense among Muslims that they are rejected, unwanted, even despised, driving them into the camp of global jihad.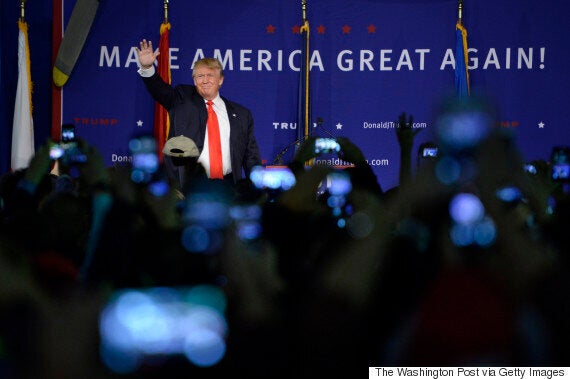 Trump speaking in South Carolina on Monday night
Jones went on to warn readers that the former 'Apprentice' host was not to be mocked by those who perceived him as a joke candidate, commenting: "This is no clown, no pitiful absurdity that can simply be laughed off.
"Trump is a menace, an inciter of bigotry and a recruiting sergeant for terrorism – and this must be taken seriously."
He added in a final jibe: "It would be like uber-troll Katie Hopkins becoming the Tory party's frontrunner for leader."
Jones' piece was widely-praised for the piece on social media, with Twitter users piling in to laud his analysis.
It was commended for being eloquent, important and highlighting the "real dangers" of a Trump presidency.
The 69-year-old was lambasted by pundits and subjected to heavy media scrutiny for remarking to reporters: "Without looking at the various polling data, it is obvious to anybody the hatred is beyond comprehension.
"Where this hatred comes from and why we will have to determine.
"Until we are able to determine and understand this problem and the dangerous threat it poses, our country cannot be the victims of horrendous attacks by people that believe only in Jihad, and have no sense of reason or respect for human life."