Wayne Rooney shared his passion for football with his eldest son by taking him to an Everton match.
The father-of-two, who is expecting his third child with wife Coleen Rooney, headed to his hometown, Liverpool, with six-year-old Kai.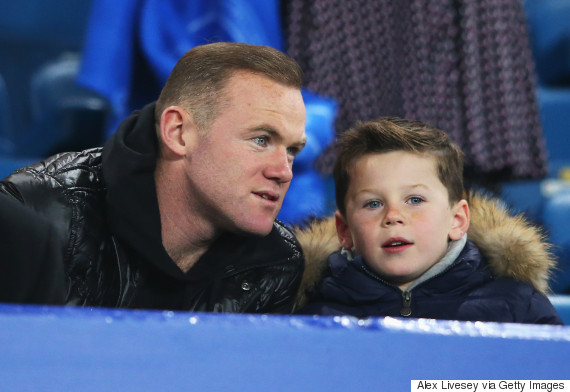 Kai looked like he was enjoying the game during the father-son bonding trip
Kai was wrapped up in a fur-trimmed padded coat and seemed to be the youngest in the row of fans watching the game.
The father-son duo wouldn't have been too disappointed, as Everton ended up drawing 1-1 with South London's Eagles.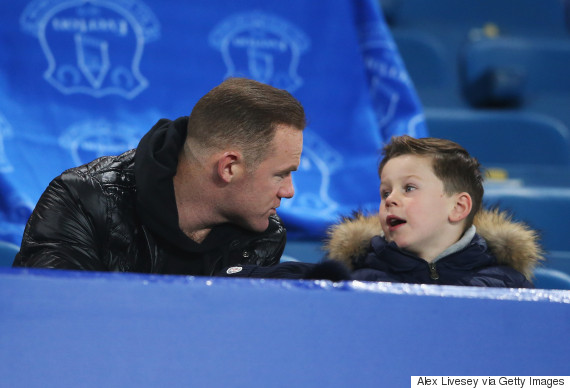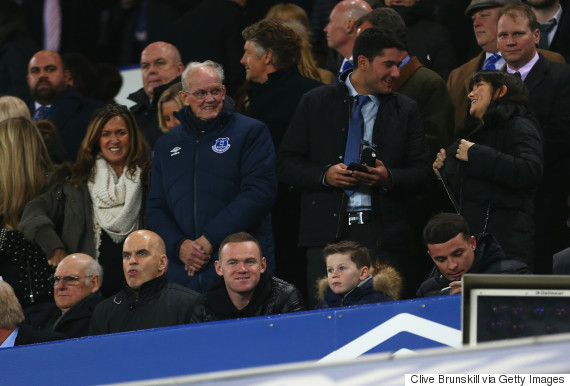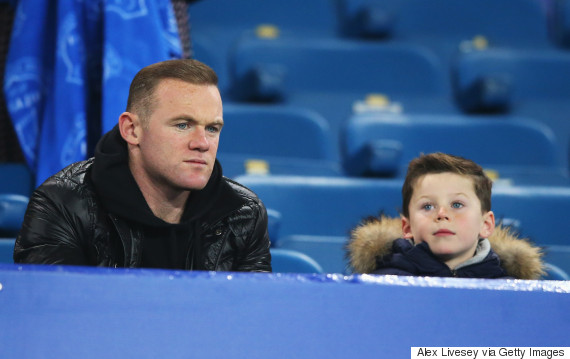 The six-year-old has previously shown his love for football (and his dad) when he broke down in tears after watching his dad lose to Uruguay in the World Cup 2014.
Luckily, this match was a lot happier.
Kai will soon have another baby brother or sister as Wayne and Coleen Rooney announced in July 2015 they are expecting their third child together.
Posting on Twitter, the mum-of-two revealed she is due in January.
Baby number 3 is on the way ...... January!! We are so happy and excited. 😍

— Coleen Rooney (@ColeenRoo) July 8, 2015
Although admitting she'd "love a girl", Coleen told OK! Magazine the couple won't be finding out the baby's gender.
SEE ALSO:

Manchester United's Wayne Rooney Named As First Childhood NSPCC Ambassador

Wayne Rooney's Son Kai In Tears As He Watches Dad Lose To Uruguay

Stunning Photo Series Of Father And Son Spans More Than 25 Years, The Final Shot Will Make You Melt